EXCLUSIVE: Festival selects trio to judge first competitive section, aimed at 'auteur films'; Cameron Bailey talks strand.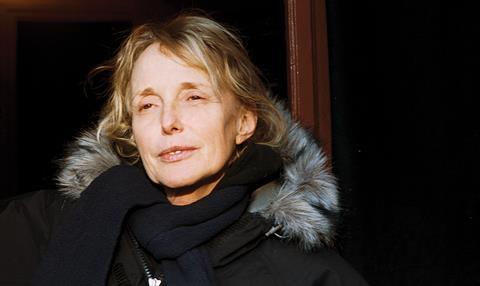 The Toronto International Film Festival (September 10-20) has selected directors Jia Zhangke (A Touch of Sin), Claire Denis (Beau Travail) and Agnieszka Holland (In Darkness) as the jury for its new auteur-focused programme Platform, the festival's first competitive strand.
Speaking exclusively to Screen, Cameron Bailey, artistic director of Toronto International Film Festival, said of the inaugural jury: "For me this is a dream team. Platform is named in part after Zhang Ke's film of the same name, it's an inspiration for the kind of cinema that we wanted to highlight."
"Denis has been at our festival many times before with her films, she's also worked with our talent lab," he continued. "We highly admire her cinema and her cinematic mind, the way she thinks about film."
"Holland has worked through so many different generations and styles of filmmaking," he added. "She has a very broad approach to storytelling."
Every year, 10-12 features will be selected for Platform and will receive a prominent screening during the festival. The jury will then award a $25,000 prize to the best film.
There is no premiere status or prior distribution requirement for the section, whose full line-up will be announced in August after the official launch of the main programme.
"What we really want for platform is to really have a strong diverse mix of languages, film cultures and approaches to filmmaking," Bailey said of the strand. "This should be one of our most international programmes."
"This programme is meant to highlight auteur cinema, directors' cinema, at the festival."
"We will give [the films] the full benefit of a TIFF launch," he continued. "They'll play in one of our best houses, a 1400-seat auditorium, so they'll have a big audience. This really is going to be the place to be each night when one of these films is screening."
In 2009 TIFF Cinematheque named Zhangke's films Platform and Still Life as the second and third best films of the decade, respectively.
Holland's career has encompassed numerous features and television, with recent TV credits including House of Cards, The Killing and Burning Bush.
Beau Travail and White Material director Denis is currently working on her first sci-fi film.
Platform provides a bridge to TIFF's other new programme, the TV strand Primetime, added Bailey.
"Burning Bush really gave us the idea that we should dive further into this world [television]. This is one of the most fascinating developments in our time. We're living through this moment where the borders [between film and TV] have almost fully come down."
"The medium has previously been looked down on, frankly, by filmmakers and by cinephiles. That's all changed now."