The full line-up of world premieres in Toronto's Platform strand, with details on each title including sales contacts.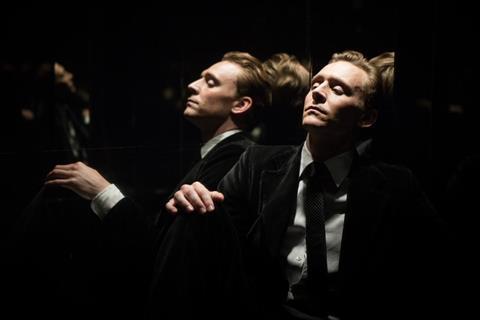 Bang Gang (A Modern Love Story) (Fr)
Dir Eva Husson
French film-maker Husson's debut feature explores the sexual awakening of a group of teenagers on the beaches (and beds) of Biarritz. Didar Domehri, Laurent Baudens and Gael Nouaille produce.
Contact: Films Distribution, info@filmsdistribution.com
French Blood (Fr)
Dir Diasteme
A racist thug in the army of Jean-Marie Le Pen's Front National battles his way from the streets to the backrooms of political power in this drama about France's far right. It is Diasteme's second directorial outing after 2008 debut Sunny Spells. French Blood opened in French cinemas in June and is making its international premiere at TIFF.
Contact: Indie Sales, info@indiesales.eu
Full Contact (Neth-Cro)
Dir David Verbeek
Amsterdam-born writer-director Verbeek follows up his 2013 festival favourite How To Describe A Cloud, which was nominated for awards at the likes of Karlovy Vary and Rotterdam, with this topical drama about a US soldier attempting to cope with his guilt after a remote drone strike goes horribly wrong. Full Contact is a co-production between the Netherlands' Lemming Film and Croatia's Nukleus Film.
Contact: Bac Films, sales@bacfilms.fr
High-Rise (UK)
Dir Ben Wheatley
Tom Hiddleston and Jeremy Irons star in Kill List director Wheatley's anticipated adaptation of the dystopian JG Ballard novel of the same name, about a London apartment block that becomes a battlefield in a literal class war. The film was produced by Jeremy Thomas's RPC.
Contact: HanWay Films, info@hanwayfilms.com
Hurt (Can)
Dir Alan Zweig
Zweig returns to TIFF two years after his documentary When Jews Were Funny screened, and several of his earlier films have played at Canada's Hot Docs. Hurt examines the eye-opening life of Steve Fonyo, the cancer victim who ran across Africa and subsequently descended into a vortex of crime and drug addiction.
Contact: MDF Productions, mail@mdfproductions.com
Land Of Mine (Den-Ger)
Dir Martin Zandvliet
Zandvliet takes inspiration from real-life events in this story of a group of German PoWs forced to defuse hundreds of their own landmines on the Danish coast immediately after the Second World War. The cast features Roland Moller and Joel Basman. Producers include Malte Grunert (A Most Wanted Man, Mr. Turner) for Amusement Park Films and Mikael Christian Rieks (Ghosts Of Cité Soleil) for Nordisk Film Production, which is handling the Scandinavian release in October. Koch Media has German rights.
Contact: K5 International, info@k5mediagroup.com
The Promised Land (China)
Dir He Ping
Having built a career telling historical narratives, Chinese writer-director He brings his first modern-day story to TIFF. Its topical focus is on the mass migration of millions of the country's young people from rural areas to China's biggest cities. He's swordsman epic Sun Valley (Ri Guang Xia Gu) played in Berlinale's Competition in 1996.
Contact: Beijing Century Media Culture, Cherie Woo 105056385@qq.com
Sky (Fr-Ger)
Dir Fabienne Berthaud
Fleeing from the scene of a terrible crime, a young woman embarks on a life-changing road trip across California and Nevada in this drama starring Diane Kruger, Lena Dunham and Norman Reedus. Le Bureau Films and Pandora Filmproduktions produce for Berthaud, director of 2010 drama Lily Sometimes.
Contact: The Bureau Sales, info@lebureaufilms.com
The White Knights (Fr-Bel)
Dir Joachim Lafosse
After his celebrated drama Our Children played in Cannes' Un Certain Regard in 2012, Belgian director Lafosse brings his highly anticipated White Knights to Toronto. It stars this year's Cannes best actor recipient Vincent Lindon (The Measure Of A Man) as the head of an NGO attempting to rescue 300 children from the civil war in Chad. Lafosse is also in post-production on the Bérénice Bejo-starrer The Economy Of A Couple.
Contact: Indie Sales, info@indiesales.eu