Dir/scr: Kris McManus. UK. 2011. 84mins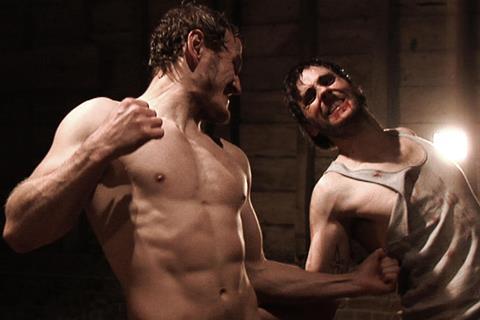 Low-budget British thriller Travellers makes a bold attempt to invoke the atmosphere of Deliverance and the criminal themes of Snatch, and while there are some impressive moments it is rather hampered by an underwritten first half-hour and some hit-and-miss performances.
Writer/director Kris McManus has made a bold attempt at crafting an atmospheric thriller on a low-budget.
Initially it tries to pitch itself as a 'city-boy bikers up against oddball local yokels' movie, as four leather-clad biker boys stop off at the rural Jolly Farmer pub, which seems to be packed with unfriendly types whose aggressive silence greets the foursome as they head to the bar.
Mind you, they are all pretty objectionable, so it is fairly easy to understand the locals' reluctance to take them to their hearts. The lads have a chat which a chap (played by Charley Boorman, actor-turned-motorcycling TV presenter) who owns some nearby land, and agrees to let them camp overnight.
Before you know it, Andy (Tom Geoffrey), one of the bikers, is causing trouble by defacing a caravan own by a bunch of travellers, and when a prank goes wrong the four find themselves chased by the shotgun-wielding Irish travellers through dank woods and one of their number is killed.
Chris Hughes (Shane Sweeney) is captured by the travellers and forced to take part in a brutal and bloody bare-knuckle boxing fight with traveller Martin (Dean S Jagger) and to their surprise proves to be tougher than he appears. Chris is a man with a history, and he starts to bond with Martin.
But the increasingly psychotic Andy (a worryingly flailing performance by Tom Geoffrey) is there to cause even more trouble just when it appears there may be a peaceful solution, and the film ends in expected death and bloodshed.
The final third of Travellers is actually well-judged and nicely paced, with the boxing sequences impressively staged. But the film is let down by the rather lumbering opening scenes and stuttering chase scenes through the woods. But writer/director Kris McManus has made a bold attempt at crafting an atmospheric thriller on a low-budget…and manages to deliver visceral thrills and spills on occasion.
Production companies: Animas Pictures, Delacheroy Films, Inroad Pictures, Spitfireboy Productions, VI Media
International sales: Altadena Films, www.altadenafilms.com
Producers: Brian Levine, Kris McManus, Ben Richards
Executive producers: Jon Barfoot, Alex Edwards, Thor Hayton, Jonathan Vanderkar
Cinematography: Kris McManus
Editors: Phil Eldridge, Kris McManus
Music: Dan Langston, Dicken Marshall
Website: www.travellersfilm.com
Main cast: Shane Sweeney, Tom Geoffrey, Alex Edwards, Celia Muir, Dean Jagger, Chris Mann, Charley Boorman