Money Monster director also says she looks forward to taking on a different type of movie next.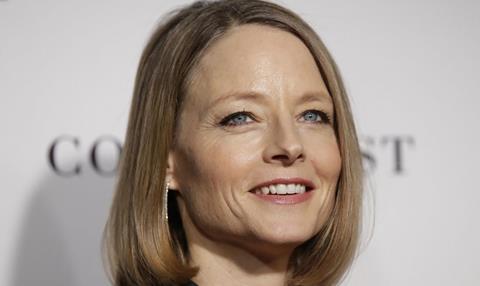 Speaking about the lack of female directors in Hollywood, Jodie Foster told an audience at the Tribeca Film Festival that she was "looking forward to the day when we won't have to have [the conversation]."
"We're a little sick of it," said Foster, who was taking part in a Q&A with fellow director Julie Taymor on Wednesday [April 20].
Two-time Oscar winner Foster, whose latest directorial offering, Money Monster, will play Out of Competition at Cannes next month, went on to say: "Having been making movies for 50 years, I feel like the issues are way more complicated than the dialogue."
"Saying 'why aren't women making the mainstream franchises?' is such an incredibly simple question that there are so many reasons for. Some of them are about our psychology, our financial world, the global economy, any number of things. There are so many answers to that question that go back hundreds of years, it would be nice to have a more complex conversation and be able to look at it as more than just a quota or numbers."
She added: "I don't think it's a plot to keep women down, it's neglect really. It a bunch of people that weren't thinking about it, including female executives who have risen to the top and have not made a dent in bringing women into the mainstream."
Foster joked that her favourite female director is Jonathan Demme. "He was the one guy who really understood Silence Of The Lambs and was able to say, 'this is really about a woman'," said the director.
Describing her latest project – a Wall Street set thriller starring George Clooney, Julia Roberts and Jack O'Connell - as a departure from her previous work, Foster said: "My first three films were very personal films, almost like a trilogy. This time, here I am making a genre film, which I never thought I wanted to do."
Foster, whose previous directorial outing, The Beaver, screened out of competition at Cannes in 2011, added: "I really will be happy to go back to less of a popcorn movie, it was a wonderful experience, but I feel a lot of the stories I want to tell would be constrained in that format."
"When it comes to what that next project will be, however, she said that she had "absolutely no idea"
"It was a long and hard year [editing Money Monster] and I'm definitely ready to never see my movie again, at least not for another twenty years. I really need to go to bed for a while and figure out what I care about and love."