The success of Coco Before Chanel and A Prophet underlines the fact French cinema can score big internationally as well as at home. But what works overseas - and are distributors and audiences really hungry for French product? Nancy Tartaglione reports.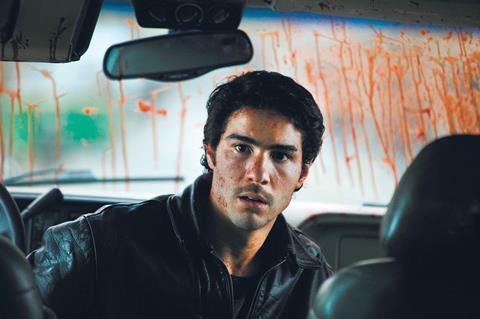 France has arguably one of the world's strongest local film industries, churning out homegrown hits to rival Hollywood blockbusters. Over the last 10 years, the number one film at the local box-office has been French a staggering five times and only once - in 2007 - did a French picture not crack the overall top five for the year.
But what about the rest of the world? According to Unifrance, the organisation which promotes French film worldwide, 66 million tickets were sold for French films overseas in 2009. While the figure is a drop of 22% from the previous record year of 2008, the good news is that 90% of the films that scored abroad were majority French productions with the results spread across a wider field of French-language titles than in recent years.
The US remains the strongest territory for French film, with 24 million admissions in 2009. John Kochman, who heads up Unifrance's US outpost, says: "The appetite for French films among Americans has always been there and it's considered the most popular form of foreign cinema."
Perhaps sensing this, US majors are becoming more involved in local French production. For example, Universal has backed Joann Sfar's Gainsbourg (Vie Héroique) and Pascal Chaumeil's romantic comedy Heartbreaker. Paramount, meanwhile, has backed Philippe Muyl's musical comedy Magique!. Warner Bros, of course, has been active in France for some years.
Buoyant market
Despite the disappearance of studio speciality arms that were frequent buyers of French film, Kochman notes there are "still a dozen or so distributors interested and buying". Among them are IFC, Sony Pictures Classics, Magnolia and The Weinstein Company, as well as new outfit Apparition, which is likely to become a more active buyer as it grows.
Strong performers
Pyramide Films' Eric Lagesse (pictured), who is also president of the exporters division of Unifrance, says he was buoyed by 2009's export figures and points to the international success of such films as Coco Before Chanel, Welcome To The Sticks, Leaving and The Class, noting the last "sold before it had won the Palme d'Or. It was a film d'auteur on paper, it should have been unsellable - even in Belgium."
He does note, however, that companies need to diversify. "It's clear that more and more of our line-ups are French co-productions or films that are not in the French language." Still, he adds, "I can't say French cinema is a catastrophe…but, there was a lack of desire for French films from 2006 to 2008. What happened in 2009, in a sort of purist year where French films in French worked, is super reassuring."
"Our job is more difficult now with less curiosity out there and fewer people willing to take a risk."

Eric Lagesse, Pyramide Films
For the contrarian view, one can always count on Vincent Maraval. The sales chief and Wild Bunch principal/co-founder is less bullish on the state of French exports: "French films are associated with arthouse and as there's no appetite for arthouse films, there's none for French films," he counters.
"This is a complicated period. It's a problem of quality. For every 249 films, you get only one A Prophet, one Petit Nicolas and one La Vie En Rose. It's a market of exception…and like everyone we're trying to find the exception."
International stars
One continuing export is French talent, with stars such as Marion Cotillard and directors such as Pierre Morel and Louis Leterrier working on major international projects. The local industry is relatively unfazed by the talent drain.
"Listen, when doctors leave the Congo to make more money elsewhere it's a big problem," Lagesse says. "But it's not the same if these guys go to live in LA. Good for them. We've known for a long time that a film in English has more chance to conquer the market."
According to Maraval, however, "there is no French actor that can help sell a film internationally". Lagesse is less blunt in his opinion: "Marion Cotillard helps to turn attention to France. It's a giant advertisement, but concretely I'm not really sure there's been an explosion of people saying, 'Oh, it's Marion, I'll buy it.'"
So what makes up the elusive alchemy that leads to a French film becoming a hit overseas? For Lagesse, "It's always miraculous when a film works. Our job is more difficult now with less curiosity out there and fewer people willing to take a risk. What works best are films with emotion and talent."
Export promotion
And a little self-promotion can go a long way. Unifrance, along with a presence at major festivals and markets, spearheads initiatives such as the Rendez-Vous with French Cinema each January when foreign press and distributors come to Paris to sample what French sales agents will have on offer for the coming year. Other promotional events are held in such places as New York, Russia, China, Brazil, Hungary, Japan and India.
"It's a problem of quality. For every 249 films you get only one A Prophet, one Petit Nicholas and one La Vie En Rose."

Vincent Maraval, Wild Bunch
The group's new president, Antoine de Clermont-Tonnerre, notes plans to bring South American buyers to Cuba's French film festival, while the idea of upping Unifrance's presence in Kazakhstan is being considered.
Everyone agrees that for the international career of a film, festivals remain central to its prospects of success. As Lagesse says: "It's clear that today to be in a festival is to separate yourself from the mass. To sell, you have to stand out from the crowd. And directors have to travel with their films ‹ not just for the films but for themselves, they have to make themselves known."
Le business
Key French sales agencies
Bac Films
Celluloid Dreams
Coach14
Elle Driver
EuropaCorp
Films Boutique
Films Distribution
Les Films du Losange
France Televisions Distribution
Funny Balloons
Gaumont
Kinology
Memento Films International
MK2
Other Angle
Le Pacte
Pathé International
Pyramide International
Rezo Films
Roissy Films
SND/M6
StudioCanal
TF1 International (with UGC)
Wide Management
Wild Bunch