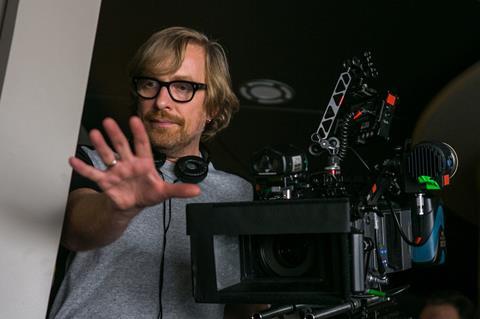 Paramount Television has signed a two-year exclusive television deal with The Imitation Game and Passengers director Morten Tyldum.
Tyldum is expanding his relationship with Paramount TV after directing the Jack Ryan pilot for the studio. Under the pact, he will direct two pilots for Paramount TV and will continue to work on the John Krasinski series Jack Ryan.
Tyldum most recently directed the Jennifer Lawrence and Chris Pratt sci-fi film Passengers. Tyldum was nominated for an Oscar for the Benedict Cumberbatch historical drama The Imitation Game. Prior to that, he directed the 2011 crime drama Headhunters, which became the top-grossing film in Norwegian history.
Tyldum is set to direct Exit West, based on Mohsin Hamid's bestseller for Joe and Anthony Russo's production company. The Russo brothers also made a first-look feature film deal with Tyldum and his Mimir Banner.
On the television side, Tyldum also directed the first two episodes of upcoming Starz series Counterpart starring J.K. Simmons. Tyldum is represented by WME, Anonymous Content, Syndicate Entertainment and attorney Michael Schenkman.
Tyldum said: "After such a great experience working with everyone at Paramount TV on the Jack Ryan pilot, I am thrilled to continue our collaboration by developing and creating new and exciting projects together."
Amy Powell, president of Paramount Television, said: "Morten is a visionary and the type of talent that we are proud to work with as we continue to put Paramount TV's unique mark on cutting-edge content. He is a captivating storyteller and after seeing his work on Headhunters, The Imitation Game and our own Jack Ryan, we knew we had to further our relationship to create visually stunning programming reflective of his cinematic talent."