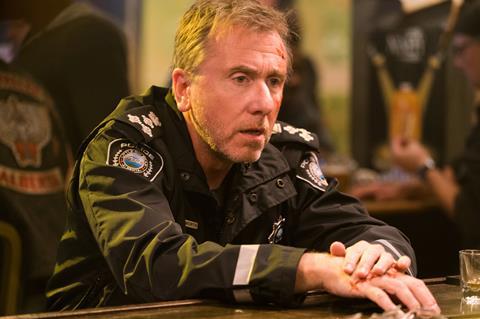 Amazon has announced it will premiere all ten episodes of the revenge thriller Tin Star on Prime Video on September 29.
Tim Roth and Christina Hendricks star in the drama series set in the Canadian Rockies. Tin Star centres on Jim Worth (Roth), a former British detective now small town police chief, who brings his family to the tiny, tranquil town of Little Big Bear for a better life.
When a vast new oil refinery, fronted by corporate liaison Elizabeth Bradshaw (Hendricks), opens nearby and their new home is flooded with workers looking for drugs, gambling and prostitution, Jim has to work hard to protect his family and the town from organised crime.
Tin Star is an Amazon original series in the US and produced by Kudos for Sky Atlantic in the UK.
Alison Jackson and Kudos CEO Diederick Santer serve as executive producers, while Kudos' Jonathan Curling serves as producer.