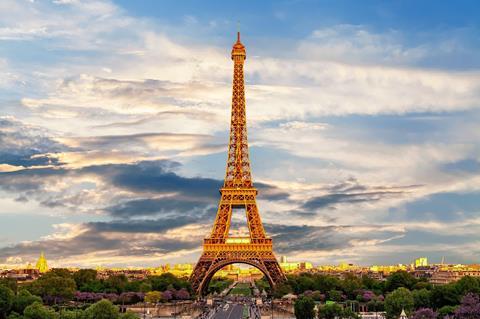 French cinema and TV promotional body Unifrance has confirmed that its annual Rendez-Vous in Paris will go ahead as a physical event from January 11 to 17 as previously announced.
The event is traditionally a key date for French film sales companies, which use the meeting to unveil the bulk of their local-language titles for the rest of the year
Before the Covid-19 pandemic, some 400 international buyers and another 100 journalists would head to the French capital in January for the event, spanning screenings, a market and press junkets for films due to be released in international territories over the coming months.
The pandemic moved the Rendez-Vous online in 2021 while the arrival of the Omicron variant in Europe in late December has also cast doubts on plans for a scaled-back physical event this year.
However, it was decided at a Unifrance management meeting on Monday (Jan 3) that the market and screening components of the event will still go ahead as an in-person event.
"UniFrance is delighted to be able to confirm that our Rendez-Vous in Paris event will be maintained, in a pared-down format strictly tailored to the current health situation. Of course, subject to any decisions that may be announced by the French government in the lead-up to the opening of the event on January 11," the body said in a statement on Tuesday (Dec 4).
It added, however, that while it was determined to keep in-person screenings and meetings up and running, there would be no receptions during the event.
For the first time this year, the Rendez-Vous in Paris will also encompass French TV content as a result of the fusion between Unifrance and TV promotional body TV France International last summer.
A TV content market will take place from January 11 to January 13 while the traditional film market will run from January 13 to January 16. Both events will take place in the Hotel du Collectionneur close to the Champs Elysées.
The film market will screen 88 films, including 55 market premieres, in cinemas off the Champ-Élysées. For the TV sector, pitching sessions and screenings of new programmes – spanning drama, documentary, animation and live performance – will take place in the separate location of the nearby Club de l'Etoile.
The press junkets, however, will run online only from January 14 to 17. Using the same format as 2021, Unifrance will gather some 100 actors and directors in Paris and then organise online interviews with 120 accredited international journalists. For the first time, the junkets will also include TV shows and talent.
Oliver Dahan's Simone: The Journey Of The Century, about France's iconic Holocaust survivor and human rights activist Simone Veil, will open the film market with a physical screening on January 13. The bio-pic is sold internationally by Other Angle Pictures and is due to be released locally by Warner Bros France on February 23.
Other events taking place within this year's Rendez-Vous programme include the second Export Day on January 11.
With France currently holding the six-month rotating presidency of the European Union until the end of June, the focus will be on Europe this year, which is the leading export market and leading coproduction partner for French films and TV programmes.
Unifrance said that 120 television buyers and 320 film distributors were expected to attend its physical film and TV markets events. It remains to be seen how many professionals end up making the journey to the French capital.
Most UK professionals have been forced to abandon their plans to attend, for example, due to a ban on non-essential travel from the UK to France since December 18 for non-EU nationals and non-French residents as part of the government's measures aimed at combatting the spread of the Omicron variant.
EU nationals or French residents travelling from the UK to France are allowed to enter the country but must self-isolate for 48 hours and are only free to circulate once they have received a negative Covid-19 test.
There are no restrictions on travel to France from other parts of Europe, although arrivals may have to show proof of a negative Covid-19 test or self-isolate depending on their vaccination status and some travellers may face other restrictions on their return home.