The Venice Film Market will showcase 15 projects seeking completion financing.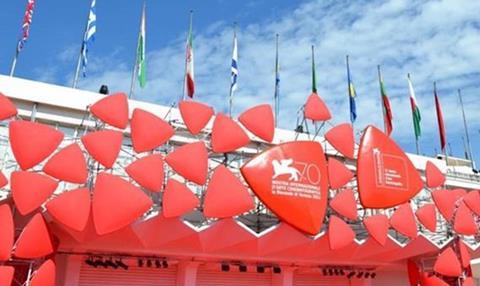 Now in its second year, the Venice Film Market's European Gap-Financing Market, which runs September 4-5 in 2015, will highlight 15 film in search of completion funding.
To qualify, each film must already have secured 70% of its financing. They will have the opportunity to close their international funding by having one-on-one meetings with potential financiers, distributors, sales agents, post-production companies and film funds.
Last year, the VFM welcomed 261 distributors and 66 sales agents to the market. A total of 1,500 film professionals from 57 countries attended.
Full list:
#flora63 by Stéphane Robelin (France/Belgium/Germany)
Bianco by Daniele Vicari (Italy/France)
Letters from War by Ivo Ferreira (Portugal)
Comic Sans by Nevio Marasovic (Croatia/ Slovenia)
Diamond Island by Davy Chou (France/ Cambodia)
The Eremites by Ronny Trocker (Germany)
RAW by Julia Ducournau (France/ Belgium)
Children of the Night by Andrea De Sica (Italy)
The Bank of Broken Hearts by Onur Ünlü (Turkey)
The Swallows of Kabul by Zabou Breitman & Eléa Gobbe-Mevellec (France/ Luxembourg)
The Death of Carturan by Liviu Sandulescu (Romania)
Slovenia, Australia and Tomorrow the World by Marko Nabersnik (Slovenia)
The Whale by Andrea Pallaoro (Italy/ France/ Belgium)
When my Father Became a Bush by Nicole Van Kilsdonk (The Netherlands)
Zombillenium by Arthur D Pins & Alexis Ducord (France/ Belgium)