Dir: Craig Teper. US. 2011. 93mins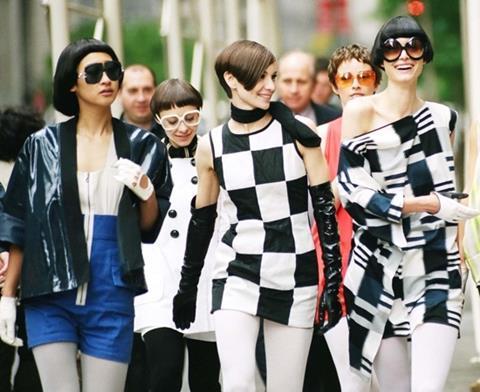 Big-screen documentaries are mostly topical and issue-oriented, but because artistic impulse loves to see itself reflected, a few modestly budgeted nonfiction films — like 1995's Crumb or 2002's Comedian — center on creative, right-brained subjects who seem to have a cloud of ineffability surrounding both their talents and the specifics of their daily schedules. One wouldn't necessarily and immediately assign that description to the occupation of hairdresser, but slotting loosely into this same mold is Vidal Sassoon: The Movie, a quite fawning but nonetheless solidly engaging look at the iconic stylist which benefits chiefly from its subject's extremely personable nature.
Much of the movie's connection owes to the fact that Sassoon, now 83, is such an articulate, well-mannered and sympathetic subject.
A boutique release along the lines of 2009's Valentino: The Last Emperor, which grossed a cumulative $2.2 million worldwide, Vidal Sassoon should play well in the arthouses of a few major urban centers, but find its most natural and robust reception on home video and VOD platforms.
Skeptical viewers may scratch their heads or scoff at professional comparisons to Muhammad Ali or Albert Einstein, and the litany of colleagues tripping over themselves to provide colorful praise, often presented context-free, becomes tiresome. Slowly but surely, though, the film eventually makes a fairly convincing argument that Sassoon's eschewing of convention and groundbreaking "five-point" cut, associated with the mod revolution of the 1960s, helped revolutionise hair care, freeing women from both the cost and commitment of weekly appointments.
Much of the movie's connection owes to the fact that Sassoon, now 83, is such an articulate, well-mannered and sympathetic subject, a reality that goes a long way in engendering a rapport with audiences less familiar with or innately interested in his story. He speaks touchingly of six years in an orphanage (despite the fact that his parents were alive), life as a Jew in wartime Great Britain, the formative experience of his first professional apprenticeship — and even adult elocution lessons at the Old Vic, the effects of which are still evident in his warm, relaxed speech.
Whereas the aforementioned, topically similar Valentino unfolded in stiff and languid fashion, just photo-capturing lives of privilege, Vidal Sassoon has a slightly elevated pulse, befitting its subject, who is an avid fitness buff. Still, while Sassoon is a willing interviewee, the movie scarcely touches on his two divorces or other personal tragedies (he lost a daughter six years ago to drug overdose), even though Sassoon cites some of these moments as defining, and impacting his business and creative decisions.
Debut director Craig Teper doesn't seem concerned with asking tough or particularly reflective follow-up questions, a feeling confirmed by the lingering presence of Sassoon friend and film producer Michael Gordon as an occasional narrator. It's telling, and ultimately a bit disappointing, that the movie never delves deeper into an intriguing quote by Sassoon about the growth of his huge product empire ("I was as excited about the packaging as about the products"), nor cracks the nut of Sassoon's ambition, or connects it to his fractured youth.
While not as slickly designed and playfully packaged as something like The Kid Stays In The Picture, Teper's movie is undeniably stylish, full of worshipful cinematography (some of it artful black-and-white) and a handful of reenactments that are deftly interwoven with its interviews and ample archival material.
Production company: Vidal Sassoon The Movie
US distribution: Phase 4 Films, www.Phase4Films.com
Producers: Michael Gordon, Jackie Gilbert Bauer
Executive producer: Jim Czarnecki
Screenplay: Heather Campbell Gordon, Craig Teper
Cinematography: Saul Gittens, Craig Teper, with additional photography by Cliff Traiman
Editor: Craig Teper
Music: Steven Griesgraber
Website: www.VidalSassoonTheMovie.com