Dir: Ayten Amin. Egypt-UAE. 2013. 108mins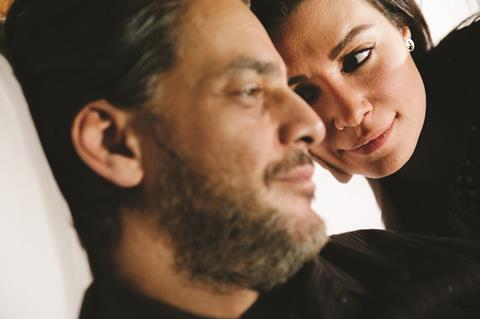 An impressively nuanced and dynamic performance from Khaled Abol Naga gives the rather rambling Egyptian lighthearted drama Villa 69 its energy and drive, delivering a memorable turn and confirming his reputation as one of the most charismatic Middle Eastern actors around.
While Hussein's illness is at core of the film, it is rarely used as a plot device.
In fact his performance is so strong that it helps cover up some of the niggling issues with debut feature director Ayten Amin's film (she was one of the co-directors of Tahrir 2011: The Good, The Bad And The Politician). Though engaging and amusing in places, it is its too scattershot at times and lacks focus, with characters drifting in and out of the rather rambling story, but it in the end it is also rather watchable and will likely appeal to Middle Eastern audiences.
A heavily made-up Khaled Abol Naga – acting much older than he really is - stars as 62 year-old Hussein, a terminally ill architect who leads a solitary existence in his home (the 'Villa 69" of the title). He is snobbish, angry, charming and frustrated with his existence, but enjoys his rambling old house where everything is in its place.
When his loyal housekeeper leaves for a few days to look after his father, Hussein finds his life turned upside down. His sister Nadra (Egyptian acting legend Lebleba) arrives to stay while her own flat is being re-built, bringing along her maid and son Seif (Omar El Ghandour), causing Hussein to get increasingly angry with those around him, but also leading him to dwell on his life.
He is ordered, grumpy and set in his ways, but loves the company of women – particularly his nurse who visits on a regular basis, and Sanaa (Arwa Gouda), who he once had a relationship with – and while he bickers and battles with his interfering sister, he slowly comes to bond with Seif and help him with his own romantic issues.
While Hussein's illness is at core of the film, it is rarely used as a plot device – he never talks about what is wrong with him – but it simply becomes the catalyst for how he slowly and grudgingly bonds with his sister and how he faces up to changes in his life. There are delightful moments of humour, mainly coming from Hussein's outbursts, but the structure is rather too erratic to hold the story in place. The film had its world premiere at the Abu Dhabi International Film Festival.
Production companies: Middle West Films, Film Clinic
International sales: Middle West Films, wael@middlewestfilms.com
Producers: Wael Omar, Mohamed Hefzy
Screenplay: Muhammad El-Hajj
Cinematography: Hossam Shahin
Editor: Emad Maher
Music: Khaled Shokry
Website: www,villa69film.com
Main cast: Khaled Abol Naga, Lebleba, Arwa Gouda, Omar El Ghandour, Youssra El Hawary