Dir-scr: Dustin Lance Black. US. 2012. 111mins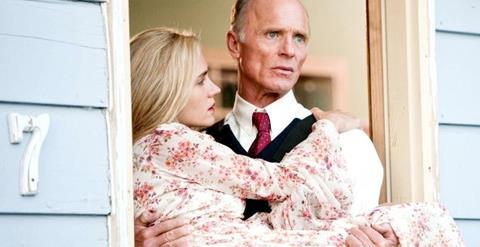 Re-edited since its premiere at Toronto 2010, Dustin Lance Black's directorial debut Virginia (previously What's Wrong With Virginia) finally re-emerges as a neo-Southern Gothic drama that's often touching and sometimes darkly funny if still not entirely convincing.
The slightly dreamy feel is nicely accentuated by a quirky pop-rock score.
Black's name and Jennifer Connelly's haunting lead performance may attract a modest audience of youngish art house fans but North American distributor eOne will face a big marketing challenge when it gives the low budget indie film a limited US release on May 18.
Independent distributors that acquire the film for international territories might get a little extra leverage out of the spooky Southern milieu.
Black (best known as the Oscar-winning writer of Milk) also wrote the screenplay, based loosely on his own childhood. Connelly (herself an Oscar winner, for A Beautiful Mind) plays Virginia, the beautiful but schizophrenic single mother of bright, sensitive teen Emmett (promising Australian actor Harrison Gilbertson, from Beneath Hill 60).
Mother and son dream of leaving their Southern boardwalk town but their lives are complicated by Virginia's failing health and affair with the town's married and devoutly Mormon sheriff (Ed Harris) and by Emmett's budding romance with the sheriff's daughter (Emma Roberts, from Valentine's Day).
Criticised in Toronto reviews for perplexing tonal shifts and an overly busy script, the film still features occasionally confusing voiceover narration from both Virginia and Emmet and takes in a range of tones, from wistful to funny to scary to tragic. But for the most part it holds together and delivers some affecting moments and arresting images.
The slightly dreamy feel is nicely accentuated by a quirky pop-rock score from Nick Urata (Little Miss Sunshine) while cinematographer Eric Edwards (a regular collaborator with Gus Van Sant, an executive producer on Virginia) gives the film an unusual, brightly-lit look.
Production companies: TickTock Studios, Killer Films, Crabcake Entertainment
North American distribution: Entertainment One
International sales: Inferno Entertainment, www.infernodistribution.com
Producers: Christine Vachon, Hopwood Depree XIV, Scott J Brooks
Executive producers: Yeardly Smith, Jay Froberg, Greg Suess, Gus Van Sant
Cinematography: Eric Edwards
Editors: John David Allen, Beatrice Sišul
Production designer: Laura Fox
Music: Nick Urata
Website: www.facebook.com/VirginiaMovie
Main cast: Jennifer Connelly, Ed Harris, Emma Roberts, Harrison Gilbertson, Amy Madigan