The sales business may be going through challenging times, but this year's AFM showed there are still opportunities to be found — and the international arena is vital. Jeremy Kay reports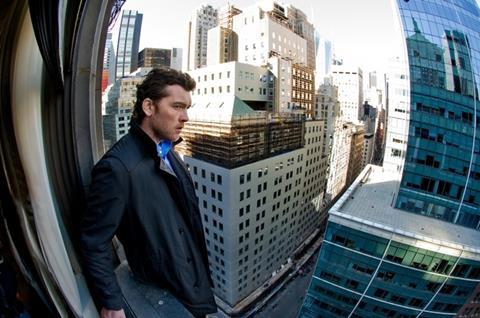 The growing clout of international as a key element in the viability of the independent arena asserted itself more emphatically than perhaps ever before at this year's American Film Market (AFM), which ran November 3-10. Muscular deal-making coalesced around a handful of commercial theatrical titles — led by IM Global's stunning deal with Fox for most of the world on Walking With Dinosaurs 3D — and ensured memories of the 2010 edition of the Santa Monica market would be cast in an optimistic glow.
Hope springs eternal, yet behind the headlines remains the oft-heard refrain from producers and sales agents that they must work twice as hard these days to assemble projects for half the asking price of five years ago. There is no doubt the business has become a formidable challenge since the financial collapse, but the message of the leading North American market seems to be that opportunities lie in wait for those who are bold, disciplined and inventive enough to negotiate new channels.
Shining stars
While some sales agents struggled to refresh their slates after an unexpectedly commercial Toronto for the overseas arena, others were able to hold back premium projects for Santa Monica. Several titles shone, among them Lionsgate's potential young-adult franchise The Hunger Games, Summit International's thriller Man On A Ledge with Sam Worthington, Inferno Entertainment's crime caper Cogan's Trade to star Brad Pitt, and The Weinstein Company's space thriller Apollo 18.
Lean and focused acquisitions teams pursued attractive fare such as Fusion Films' supernatural romantic adventure Odd Thomas to be directed by Stephen Sommers, Hyde Park International's Ghost Rider: Spirit Of Vengeance in 3D with Nicolas Cage, Affinity International's thriller Drive starring Ryan Gosling, FilmNation's sci-fi Under The Skin with Scarlett Johansson and Exclusive Films International's political drama The Ides Of March that George Clooney will direct and star in alongside Gosling.
This sampling of the A-list roster at AFM demonstrates the allure of smart independent projects made for a price, but buyers also responded to concepts. The biggest deal closed towards the end of the market when Stuart Ford announced IM Global had sold out its $65m marquee title Walking With Dinosaurs 3D to 20th Century Fox for the US and all remaining international territories, a heavyweight list which includes the UK, Japan, Australia, France and Latin America.
"There is no doubt business has become a formidable challenge but the message at AFM was there are opportunities for the bold, disciplined and inventive"
The film, one of a trio of titles the Los Angeles-based company was selling on behalf of its parent Reliance Entertainment and the BBC, will not be ready for another two years but is already a mouth-watering prospect. The property stems from the BBC's global smash television series and the dramatised account of an imperilled family of Cretaceous beasts will combine high drama with breathtaking scenery and all the factual authority of the BBC.
US studios are scouring the independent sector for product that can fill pipelines — and not just for off-season 'programmers': Fox is treating Dinosaurs as a 2013 tentpole release. IM Global sold individual territories to Constantin in Germany, Aurum in Spain, Dutch FilmWorks in Benelux and Alliance in Canada. Reliance will distribute in India.
The international component is vital in all this. Key territories drive business on titles and inspire confidence across the slate. The studios understand the value of independently packaged properties and their acquisitions teams are an active presence at markets. The savvy US packaging agents know this all too well and are keen to familiarise themselves with overseas partners when putting projects together.
Right before the AFM, Rena Ronson, UTA's co-head of the independent film group, partnered with Focus Features International (FFI) chief Alison Thompson to sell out Beginners, Mike Mills' whimsical gem which premiered in Toronto. Ronson told Screen back in July: "Independent financing is still mainly predicated on foreign value."
Universal swooped on multiple territories for Beginners and is lining up 2011 releases in the UK, Germany, Italy and Spain. Warner Bros picked up multiple territories for Ghost Rider: Spirit Of Vengeance and acquired all UK rights from ContentFilm International to the medieval action thriller Ironclad. US buyers, notoriously picky these days but emboldened by key foreign sales on select titles, made their presence felt. Lionsgate sealed a three-film US deal with IM Global for Pete Travis' Dredd, Simon West's Protection and Boaz Yakin's Safe. The fledgling FilmDistrict took US rights to Nicolas Winding Refn's Los Angeles-set thriller Drive in a deal brokered by WME Global after Affinity International had closed a string of major foreign deals. In a separate deal with EuropaCorp, FilmDistrict swooped on US rights to the Guy Pearce space prison thriller Lockout.
Strong international showing
Non-US sales agents prospered, too. Wild Bunch reported a healthy response to Wong Kar Wai's $25m TheGrandmasters, while CJ Entertainment and M-Line saw solid business on South Korean title The Man From Nowhere starring Won Bin. Hong Kong drama Bruce Lee, My Brother did well for Media Asia. Celluloid Dreams enjoyed strong sales on the German vampire drama We Are The Night.
This was also the market when Japanese buyers showed a willingness to dip their toes back in the water. Most of the major sellers reported deals with — or at least high interest from — Japanese buyers, notably Shochiku and Pony Canyon. Summit International licensed rights to Doug Liman's CIA thriller Fair Game to Pony Canyon, though the fact it premiered in Cannes five months ago speaks volumes about the caution that still permeates buyer mentality.
"It's seldom today that a Japanese company will pre-buy a movie without seeing it, especially on the high-budget films," said Summit's Patrick Wachsberger, whose company enjoyed success in Japan with Resident Evil: Afterlife. "The only difference between now and 12 months ago with Japan is that Japanese success, which has been primarily spun-off from Japanese TV dramas, is losing steam. If you look at the box office of those, it's a big drop-off. You could say there's a fatigue." Summit enjoyed its usual roaring trade at the AFM, selling out on Man On A Ledge and 3D locomotive The Three Musketeers.
"Japan is pre-buying again, but cautiously. They need product"

Alex Walton, Exclusive Films International
Exclusive Films International head Alex Walton (pictured), who reported a strong response to Clooney's political saga The Ides Of March and Miley Cyrus action comedy So Undercover, agreed. "Japan is pre-buying again, but cautiously," Walton said. "They need product. There's an understanding that if they don't try [to resume buying foreign product], they can't succeed."
Between buyers and sales agents, the eternal argument echoed through the corridors: prices were too high. IM Global's asking price for the UK on Walking With Dinosaurs 3D was reportedly $10m, though that sum would have folded into the larger Fox deal. Lionsgate apparently wanted $8m for Germany on The Hunger Games.
Producers and sellers pulled out the stops to entice acquisitions teams. One buyers rep counted at least a dozen presentations. Clooney talked for more than three hours about Exclusive's The Ides Of March, while Sommers waxed lyrical about his plans to adapt Dean Koontz's book series Odd Thomas for Howard Kaplan and John Baldecchi's Fusion Films. Randall Wallace (Secretariat) spoke passionately about his plans to direct Fusion's upcoming $65m period adventure Love And Honor: The Mercenary and introduced buyers to his star Channing Tatum. Buried director Rodrigo Cortes attended AFM at the behest of Parlay Films to talk up Red Lights.
Time will tell whether buyers will stump up for these and other titles, but the substantial deal flow on marquee product (see below) speaks for itself. The independent sector is as tough as ever but alive with enterprise and imagination. Both foreign and US buyers are engaged, and studios continue to recognise exciting opportunities exist if you know where to look.
AFM 2010: SELECTED DEALS
ARCLIGHT FILMS
The Courier: Brazil (Paris), Benelux (Source Investments), Scandinavia (Svensk), South Africa (Nu Metro), Portugal (Lusomundo).
CELLULOID DREAMS
We Are The Night: France (Metropolitan), Spain (Vertigo), Russia (VolgaFilm), Latin America (California), Greece (Nutopia).
HYDE PARK INTERNATIONAL
Ghost Rider: Spirit Of Vengeance: Australia/New Zealand, India, Singapore, Malaysia, Thailand, Philippines, Indonesia (Warner Bros), France (SND), Russia (Central Partnership), South Africa (Nu Metro).
IM GLOBAL
Walking With Dinosaurs 3D: US, UK, Japan, Australia, France, Latin America (Fox), Germany (Constantin), Spain (Aurum), Benelux (Dutch FilmWorks), Canada (Alliance).
MEDIA ASIA
Bruce Lee, My Brother: The Weinstein Company (North America), UK (Showbox), Australia/New Zealand (Icon Movies), Japan (A-Pock), Singapore (Encore).
SIERRA PICTURES
Catch .44: France (Metropolitan), Scandinavia (Nordisk), Middle East (Eagle), Canada (VVS).
Darling Companion: France (Metropolitan), Germany (Degeto), Australia/New Zealand (Roadshow), Spain (DeaPlaneta), Scandinavia (Svensk), Canada (Alliance).
Rampart: France (Metropolitan), Middle East (Eagle), South Africa (Ster Kinekor).
STUDIOCANAL
Tinker, Tailor, Soldier, Spy: Italy (Medusa), Canada (eOne).
SUMMIT INTERNATIONAL
Man On A Ledge: Australia (Hoyts), Spain (Aurum), Greece (Odeon), Benelux (Belga), Middle East (Jaguar), Turkey (FIDA), Israel (United King).
The Three Musketeers: France (TF1), Italy (Rai 01), Scandinavia (Svensk), Benelux (Belga), Canada (Alliance).
WILD BUNCH
The First Beautiful Thing: Latin America (California), Taiwan (Catch Play), Switzerland (Frenetic), Israel (Shani).