Dir: David Weissman. US 2010. 90mins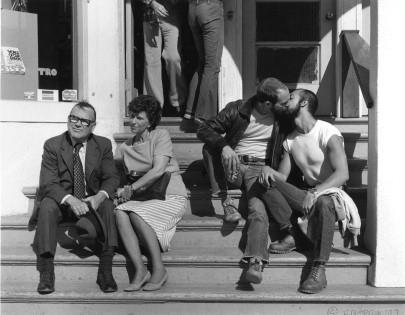 Thirty years after AIDS first made its horrific impact, documentarist David Weissman has made a powerful and intimate testament to the epidemic's effect on San Francisco's gay community. We Were Here concentrates on the experiences of five people, making for a cohesive focus that allows for a serious and affecting account of a community in crisis.
The film's chronological approach covers the pre-AIDS idyll, the first worrying signs of a new illness and its sudden explosive advance.
Bolstered by archive footage and stills, the film is functional in formal terms, largely comprising interviews with its five subjects. But this approach pays off both in the density of information conveyed and in the moving, but never sentimentalised, testimony to lost friends and lovers. TV sales especially should be healthy, and the film looks set to be a festival staple.

Weissman and co-director Bill Weber film their five participants, each identified on screen by first name only, narrating their lives before, during and since the AIDS crisis. Guy Clark is a florist and resident since the 1970s of San Francisco's gay neighborhood the Castro. Paul Boneberg talks about his career as an activist and community leader. Eileen Glutzer, a long-time feminist, found herself one of the first local medical workers committed to treating AIDS patients as a community insider, while artist Daniel Goldstein played a key part in art initiatives such as the Names Project.
Adding a droll note to his personal reminiscences, Ed Wolf recalls being a shy outsider in the hedonistic Castro of the '70s, only to find that his more restrained emotional style qualified him eminently to be a care worker. Two of the most affecting testimonies come from Daniel, who remembers losing two partners, and from Ed, whose reserve and self-mocking humour give an extra charge to his sadder musings.

The film's chronological approach covers the pre-AIDS idyll, the first worrying signs of a new illness, its sudden explosive advance - and then, crucially, the ways in which the SF gay community mobilised itself first to provide care, then to take political action.
The upside of the AIDS challenge, as all attest, was that the gay community found a new purpose, unity and compassion, with special emphasis given to the solidarity shown by the city's lesbians, previously estranged from their male counterparts.

There is brief mention of the rise in American homophobia, but it is treated almost cursorily, as a problem overcome - one unconvincing shortcoming of the film's predominantly positive slant. But the film also points out that - as recent obituaries show - AIDS is far from a closed case.

There are, however, drawbacks to the film's deliberately restricted focus. While Weissman and Weber have chosen specifically to discuss the San Francisco gay community, little is said about the worldwide spread of Aids, and it would be easy to emerge from the film blissfully unaware of, say, the disease's effects in Africa. Even so, that shouldn't diminish what this substantial film achieves in regard to its specific area of study.

International sales: The Film Collaborative, www.thefilmcollaborative.org
Producer: David Weissman
Co-director/editor: Bill Weber
Cinematography: Marsha Kahm
Music: Holcombe Waller
Main cast: Ed Wolf, Paul Boneberg, Daniel Goldstein, Guy Clark, Eileen Glutzer