Fox's thriller Black Swan remained at the top of the international class in its fifth week, posting a further $17.6m - only a 9% week-on-week decline.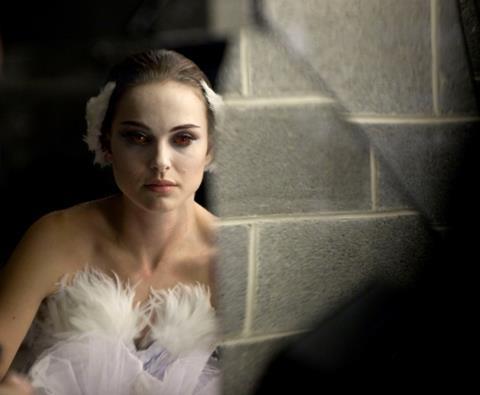 Darren Aronofsky's latest will surpass the $100m mark (almost identical to its US haul) before this weekend, and is still playing on an impressive 3,699 screens in 39 territories.
The indomitable The King's Speech continued to climb up the chart, moving from fifth to second in its ninth week, gaining 21% on last week's take.
FilmNation/Weinstein Company's Oscar favourite was only narrowly touched off into second, grossing $16.5 for an impressive $134.3m in 38 territories.
The King's Speech is currently faring better than recent UK sensation Slumdog Millionaire did in its corresponding international week, having grossed $15m more than Danny Boyle's hit, despite playing in four fewer territories and 184 fewer screens.
However, Slumdog showed tremendous resilience on the international stage - largely thanks to a progressive rollout - remaining in the top 40 films for 22 weeks on its way to $236m. The King's Speech has already hit most major territories, with only Japan (Feb 26), Denmark and Hong Kong (Mar 3) and Russia (Mar 17) to come.
Pathe's Gnomeo And Juliet was the week's second-biggest improver, jumping from 14th to fifth in its second week, an improvement of 98%. The animated-3D musical, the UK's second top five film this week, raked in $10.5m for $18.2m and opens in key territories next month.
Pathe's seventh-placed comedy Nothing To Declare (Rien A Declarer) from Dany Boon continued to impress in its fourth week, hauling in a further $10.2m for an excellent $59.4m from only four territories, including a chart-topping $8.3m in France.
Universal's comedy-sci-fi Paul was the only new entry among the top 15 films, grossing $8.9m in the UK.
The 13th-placed German comedy Kokowaah posted another solid week, taking $6.3 for an average of $7,099 from 899 screens in only three territories. The father-meets-daughter comedy, starring and directed by Til Schweiger, registered a third consecutive week at number one in Germany, fending off strong local debuts and big hitting foreign openers, including The King's Speech and No Strings Attached.
Disney's comedy-romance Tricksters (Vykrutasy) debuted 18th after a $5m top performance in Russia and CIS. Starring Milla Jovovich and Konstantin Khabenskiy, Tricksters follows a school teacher from a small Russian town who falls for a beautiful Moscow woman already engaged to be married.
Warner's thriller Unknown was the week's only other top 20 new entry, snaring $4.7m. With openings in Italy this weekend and France, Germany and the UK next weekend, Jaume Collet-Serra's star-studded title should climb.
Largo Winch 2 opened in 21st for Wild Bunch thanks to a $4m second-place opening in France.