Cars 2 in the driving seat as studios flex their muscles; local fare prospers in China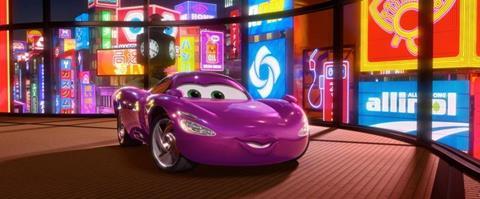 Disney's Cars 2, the only new entry in the top nine films, parked itself at the top of the international chart, grossing $39.2m for $44m in only 25 territories at a good screen average of $8,051.
Original Cars took $218m in 2006 and with openings still to come in Spain (July 6), UK (July 22), France (July 27), Germany (July 28) and Japan (July 30) there is plenty of mileage left in John Lasseter's sequel.
As previously reported recent studio fare dominated the top five on the international scene, with Kung Fu Panda 2 very much alive and kicking in second place on $36.7m for $340.7m and the latest in the Hangover, Pirates and X-Men franchises following.
After a drop of $20m separating Kung Fu Panda 2 and third-placed The Hangover II, only $6m separates Warner's hit sequel and Paramount's ninth-placed Super 8.
China Film's sixth-placed Beginning of the Great Revival continued to do strong business on its holdover weekend, making a further $12.9m for $34.4m in only two territories.
Bad Teacher and Bridesmaids picked up in seventh and eighth, improving 287% and 111% respectively, while Reliance's comedy sequel Double Dhamaal entered the chart in tenth, making $8.5m in 29 territories.
Toho's Spain-set action-drama Andalucia debuted in 12th after taking $3.2m from 371 screens at an average of $8,749 in its local market while Lionsgate's Blitz re-entered the chart in 14th after openings in France, Russia, Spain and Belgium helped draw in $3m.
There were further top 20 debuts from UGC's Eleve Ducobu which made a healthy $2.7m, predominantly in France, and Huayi Brother's Snow Flower And The Secret Fan, which took $2.5m in China at a week-high screen average of $11,188.
TIK/Eudemonie's new entry The Pretending Lovers ($1.9m) made it three Chinese entries in the top 25, while there were decent openings for local fare Werner – Eiskalt! ($1.7m) in Germany and Omar m'a Tuer ($1.5m) in France.