ScreenDaily brings you the weekly international box-office news.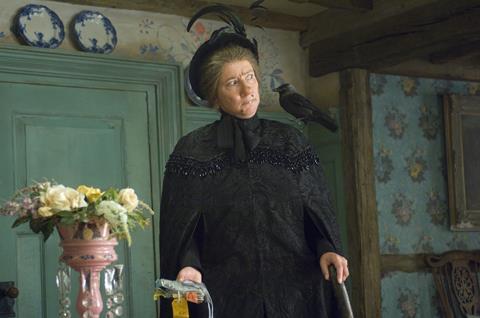 For the full Screen International Top 40 chart please click here
Universal Pictures International's Nanny McPhee And The Big Bang narrowly missed out on a top 10 debut internationally, after grossing $4.3m from 736 screens in four territories. In the UK the family comedy opened top, grossing $3.9m from 512 screens, denying Walt Disney SMPI's Alice In Wonderland a fourth week at number one. The sequel, which sees Emma Thompson reprise her role as the eponymous childminder, reaches a further six markets this weekend, including Germany and Spain.
22 Bullets
French production 22 Bullets (L'Immortal) opened in France, Belgium and French-speaking Switzerland on a combined 518 screens, generating $3.7m and averaging $7,200 a screen. EuropaCorp Distribuiton are handling the thriller which stars Jean Reno as an ex-con now living a happy family life, until one day when is attacked and left for dead with 22 bullets in his body, but survives. Richard Berry directs, with Kad Merad, Marina Fois and Jean-Pierre Darroussin rounding out the cast. It opens in Russia and the Netherlands on April 8 and May 6, respectively.
The Irony Of Love
Aleksandr Chernyaev's Russian comedy The Irony Of Love opened on 578 screens across Russia and Ukraine, grossing $2.6m for Caroprokat. At home, the film took $2.4m to debut in second behind Central Partnership's release of How To Train Your Dragon which enjoyed a mere 10% drop in grosses ($6.5m from 818) on its second weekend.
Happy Family
Rai Cinema's Happy Family took $1.7m from 353 screens in Italy, its home market. The comedy placed third in the territory for the weekend, with a screen average of $4,707.