Dir/scr: Dustin Lance Black. US. 2010. 116mins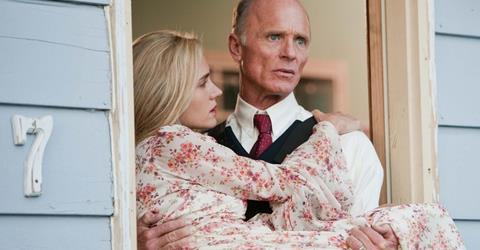 The film starts out with promise. Director Black sets up a series of relationships in faded southern tourist-town Virginia Beach, where the main attraction, a large amusement park on the boardwalk, serves as a dynamic backdrop for a set of dysfunctional relationships. You might call the feel ironic southern gothic; the filmmaker himself was born in Texas of Mormon parentage. The soundtrack is comprised of songs that evoke something simultaneously southern and kitsch: "Tammy" and "Love Me Tender," among them.
Although there are tragic undertones, most of the action is played for laughs.
Unfortunately, the screenplay becomes as busy and overloaded as a packed roller-coaster, testing the viewer's patience along the way and offering little in the way of a payoff. The Mormon references throughout become tedious rather than amusing or dramatically apt. A good - if not A-list - cast is wasted en route, as are the excellent cinematography of Gus van Sant regular Edwards and Allen's finely timed editing. Commercial prospects are minimal in the US, where Black won an Oscar for his script for Milk, and even slimmer in foreign markets, where the questionable humour would be even less effective.
The film's strongest connection is between Virginia (Connelly), a beautiful, aging, schizophrenic who has convinced herself that her cancer diagnosis is in fact a pregnancy, and her teen-aged son, Emmett (Gilbertson, an Australian with a pitch-perfect southern accent). He does not know who his father is, and it appears that she herself is unsure. For 16 years she has been carrying on an affair with the town sheriff, Richard (Harris, in a role originally planned for Liam Neeson), a devout Mormon who also has a penchant for kinky sex.
Even though Emmett suspects that Richard may be his dad, he courts the man's teen daughter, Jessie (Roberts), and their dating, a secret from her folks, gets serious enough for them to go, with Virginia's blessing, to Atlantic City to get married. Richard and Emmett despise each other, out of jealousy and the former's irritation that the latter considers him a paternal possibility. Among the other characters are the oversized Jerry (Brown), Emmett's best friend, and Max (Toby Jones), the openly gay proprietor of the pier where Virginia works.
Although there are tragic undertones, most of the action is played for laughs. Her tummy stuffed with stockings to maintain her delusion that she is pregnant with Richard's child, Virginia tries to rob the local bank donning a gorilla mask. As if that's not silly enough, Emmett wears the same outfit later in another attempted heist. The boy's hero is a famous race-car driver, whose image on a poster he carries with him when he runs away, but it's not clear if it's meant to be funny that he talks to the poster as if that man were his father. It's more embarrassing than anything else.
Richard is content to cheat on his dowdy wife, Roseanna (Madigan), until he decides to run for the state senate. The unpredictable Virginia becomes a liability, even more so once the governor plans a visit. Without giving away the conclusion, suffice it to mention that, in the film's most tender scene, he shows his love for his paramour under less than promising circumstances.
Production companies: TicTock Studios, Killer Films
International sales: Inferno Entertainment, www.inferno-entertainment.com, US sales: CAA, www.caa.com
Producers: Christine Vachon, Hopwood DePree XIV, Scott J. Brooks
Executive producers: Gus van Sant, Yeardley Smith, Jay Froberg
Cinematography: Eric Alan Edwards
Production designer: Laura Fox
Editor: John David Allen
Music: Nick Urata
Main cast: Jennifer Connelly, Ed Harris, Emma Roberts, Harrison Gilbertson, Amy Madigan, Carrie Preston, Paul Walter Hauser, Toby Jones