Wong Kar Wai to direct two web series as part of the production deals.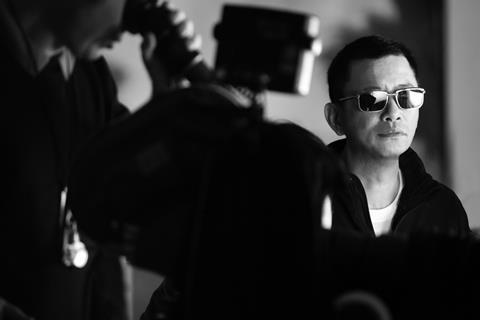 Hong Kong filmmakers Wong Kar Wai and Peter Ho-sun Chan have both signed six-year production deals with Dong Ping's Huanxi Media Group, which include two web series to be directed and produced by Wong Kar Wai.
The two filmmakers will become shareholders in Huanxi Media, which will be given preferential investment rights in their upcoming film and TV productions. They will also serve as members of the company's artistic advisory committee.
Huanxi has exclusive 10-year online rights to the two web series, which mark the first time that Wong Kar Wai has produced and directed an internet project.
The first season will comprise 12 episodes, part or all of which are expected to complete production in 2017. The second series will be completed during the six-year cooperation period.
The company also has rights to invest up to 60% in two to four films directed and produced by Peter Chan (American Dreams In China) over the next six years, along with exclusive new media rights to the projects.
Established by veteran entrepreneur Dong Ping, Huanxi also has deals with leading mainland Chinese filmmakers Xu Zheng (Lost In Thailand) and Ning Hao (Breakup Buddies) signed last year. Xu is already working on comedy fantasy Mr Pig for the company, which he is producing, directing and stars in, along with a new episode of his Lost series, while Ning Hao is shooting Crazy Alien.
Huanxi has also announced agreements with directors Li Yang (Blind Shaft) and Liu Xingang (Five Star Hotel), under which it will obtain exclusive rights to invest in at least three films directed by each filmmaker, along with plans to invest in five movies to be directed by newcomers and produced by Ning Hao.
Together with Ning Hao, Huanxi is also investing in five sci-fi movies written by leading Chinese science fiction writer Liu Cixin.
"These partnerships with directors demonstrate our determination to create films of high commercial value and artistic quality, and major steps towards creating a content powerhouse in the Chinese film market," said Huanxi Media CEO Xiang Shaokun.