How do Canadian locations, long popular with footloose US productions, maintain their appeal in the face of stiff international competition?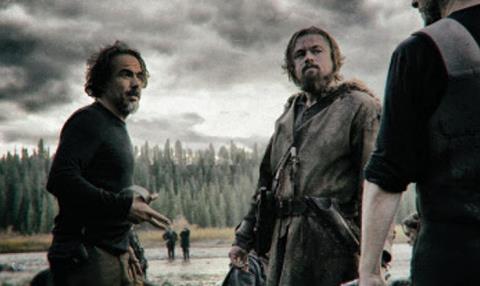 Canada's extensive crew base, varied locations and modern infrastructure all help to lure productions. Most are from the US but many others are set up as dual-nationality projects made under one or another of the country's 50-plus co-production treaties. But the biggest draw is Canada's long-established system of federal and provincial incentives.
There are two federal incentives — the Canadian film or video production tax credit (CPTC), designed for Canadian or official co-production projects, and the film or video production services tax credit (PSTC), geared towards international projects — and most of the country's 10 provinces and three territories have their own incentives that can be stacked with the federal breaks.
Over the past year, Canada has hosted features including Crimson Peak, The BFG, The Revenant, Stonewall, X-Men: Apocalypse and The Walk, and such TV series as Heroes: Reborn, The Strain, Quantico and Minority Report.
For 2013-14 (according to a report from the Canadian Media Production Association), total film and TV production in Canada was up 2.1% to $4.5bn (C$5.86bn). Foreign location and service production rose 4.9% to $1.4bn (C$1.83bn) and Canadian film and TV was up 2.9% to $2.1bn (C$2.67bn).
The plunging value of the Canadian dollar suggests the country's production boom will continue, though there is some uncertainty about regional incentives. Last year, Quebec cut its film and TV credits by 20%, and this year Ontario cut its production services credit aimed at foreign productions from 25% to 21.5%. Nova Scotia recently replaced its 50% rebate on labour costs with a 25% refund on production costs including labour.
Good to know
Toronto and Los Angeles-based Don Carmody is the go-to man when it comes to setting up US films in Canada, having worked on projects including Good Will Hunting, Chicago, Pompeii and the Resident Evil series.
The Lowdown
Financial incentives
The Canadian film or video production tax credit (CPTC) for official co-productions is a 25% refundable credit on qualifying Canadian labour spend (net of provincial incentives) on projects that pass Canadian content tests. The Canadian film or video production services tax credit (PSTC) for co-venture projects is a refundable credit of 16% of the qualifying Canadian labour spend (net of provincial incentives). Further information www.pch.gc.ca/eng/1289829210951
Infrastructure
The industry is concentrated in three regional hubs: Ontario, with Pinewood Toronto Studios and Cinespace Film Studios, and, claim locals, the country's largest talent base; Quebec, with Cite du Cinema studio and the core of the French-language film community; and British Columbia, with Vancouver Film Studios and Canadian Motion Picture Park Studios and a strong VFX sector.
Locations
The modern metropolis of Toronto, the European-style city of Montreal, wilderness, Arctic tundra, mountains, rugged Atlantic and Pacific coastlines, and the Great Lakes, which have stood in for the Atlantic and Pacific oceans. The country even has a few small deserts, but for tropical locations producers go south into the US.
Where to stay
Park Hyatt in Toronto, Vancouver's The Sutton Place Hotel and Le Place d'Armes in Montreal.
Northern stars
Visiting Hollywood stars enjoy Canada's proximity to the US, the country's lively and familiar culture and not being bothered by local people and paparazzi.
Size matters
Canada is the second largest country in the world, with an area of 3.85 million square miles. The biggest international airports are in Toronto, Vancouver, Calgary and Montreal. Flight times from Vancouver in the west to Toronto and Montreal in the east range from four-and- a-half to five-and-a-half hours.
Callum Greene, producer, Crimson Peak and Pacific Rim
"Toronto has world-class stages. You have great construction crews and great crews as a whole — a lot of people and great quality. And a really, really strong tax rebate."
Would they return?
"Absolutely."
What could be improved?
"Ontario has a rule about feeding your construction crew an extra meal, yet food is not something that's applicable for rebates in the very state where that's a custom," Greene says. First person to call Telefilm Canada www.telefilm.ca/en/partnering-with-canada