Film-friendly Morocco regularly doubles for Iraq, Syria and Afghanistan.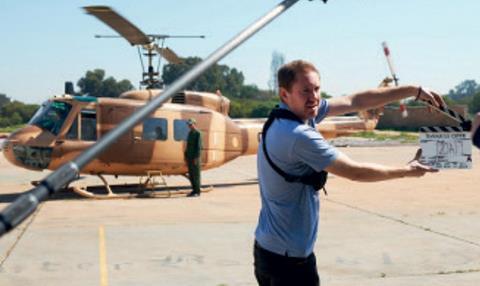 A bastion of stability in an otherwise turbulent region, Morocco is a popular destination for productions set against Middle Eastern backdrops too dangerous to visit in real life. The country welcomed 18 productions in the first 10 months of the year including Syrian spy thriller Damascus Cover starring Jonathan Rhys Meyers and Olivia Thirlby; Ian Old's The Fixer, about an Afghan journalist living in exile in California and starring James Franco and Melissa Leo; Alexandre Moors' Iraqi War drama The Yellow Birds; Ang Lee's Billy Lynn's Long Half- time Walk with Kristen Stewart and Garrett Hedlund; Todd Phillips' Arms And The Dudes starring Miles Teller; Norwegian TV thriller Nobel and French spy series The Bureau.
Good to know
The Moroccan military is very supportive of the film industry and can provide military equipment, uniforms and extras.
The Lowdown
Financial incentives
All expenses are exempt from VAT, which ranges from 14% to 20%. Social charges for crew are also waived for shoots lasting less than six months. Further information www.usa-morocco.org/art/admin.html
Infrastructure
There are three studios: CLA Studios and the Atlas Studios, close to Ouarzazate, and Cinedina Studios in Casablanca. Morocco has a pool of experienced crew although most productions bring in heads of department. There are a number of well-regarded line production companies, including Dune Films, Zak Productions, K Films, Kasbah Films Tangier, Abel Aflam and H Films.
Locations
Morocco's historic cities have a Europe-meets-the-Middle East look, while the country also boasts atmospheric deserts and the majestic Atlas Mountains. The capital, Rabat, was transformed into war-torn Iraq for American Sniper, while the souks of Marrakech doubled for Afghanistan in Rock The Kasbah.
Where to stay
The Sheraton in Casablanca, the historic La Mamounia in Marrakech and, just outside the city, luxury Amanjena resort, and Le Berbere Palace in Ouarzazate
On your days off
Go carpet and trinket shopping in the souks of Marrakech, take in the beaches of Agadir, sample beauty treatments at the country's world-famous hammams and spas and don't miss sightseeing and trekking in the area around Ouarzazate.
Size matters
Slightly larger than California, Morocco is a compact country with a good rail, road and air networks. But while moving around the country is relatively straightforward, getting around big cities such as Casablanca can be complicated because of chronic urban congestion.
Hannah Leader, producer, Damascus Cover
"Local crews are very experienced. Language can be a bit of an issue. Our first assistant director was from the UK but you need local assistant directors too to manage the extras."
What could be improved?
The country needs to increase its crew pool to accommodate all the shoots. Leader brought in more technicians than usual on Damascus Cover due to competition for top crews from other international shoots.
First person to call
Laila Tounzi, Moroccan Cinematographic Center