Tunisia is aiming to reignite its once thriving studio and locations industry.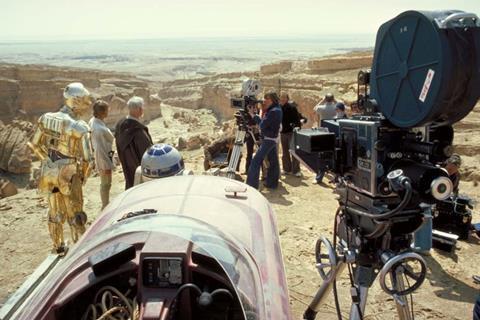 The country, which has housed legendary films including The English Patient, Raiders Of The Lost Ark and Star Wars, saw incoming international business dry up after the popular revolution in 2011 — even though it was a relatively peaceful affair.
"We're doing everything we can to make Tunisia a location for foreign shoots again now the situation has stabilised politically and security wise," says producer Habib Attia of Tunis-based production house Cinetelefilms. Attia has recently worked on two Italian TV films shooting in the country, La Vita Di Oriana Fallaci, produced by Fandango and Rai, and Marco Pontecorvo's spy thriller Ragion Di Stato, a co-production between Cattleya and Rai.
Tunisia's new National Centre for Cinema is also drawing up a code to lure back international productions. Paris-based Tarak Ben Ammar's Quinta Communications is relaunching its Tunisian studio facilities, which include Ben Arous Studios near Tunis International Airport, and Empire Studios in Hammamet. Quinta claims shooting in Tunisia now costs 30% less than in Morocco.
"In addition to offering the most competitive rates in the region, we also offer film and digital labs in Tunisia," says Ali Jaafar, executive director of Quinta's independent film division. "We can potentially offer co-financing for projects that come to Tunisia and we can also pre-buy projects shooting in Tunisia for the territories we distribute in, including Italy, the Middle East and other territories on a case-by-case basis."
First point of contact
There is no central body for shooting in Tunisia.