Dir/Scr: Francois Ozon. France. 2013. 95mins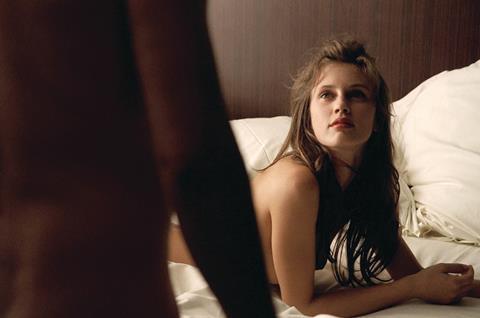 In Belle De Jour, a secret life of prostitution unleashed the erotic desires of a bored, bourgeois housewife. Half a century later in Young & Beautiful (Jeune & Jolie), a teenage girl finds it provides a source of empowerment and a means of asserting her independence and discovering exactly who she is.
Ozon handles troubling material with absolute discretion; the sex scenes are necessary rather than gratuitous.
Everything has changed and nothing has changed although where the Bunuel film was shocking and outrageous, the latest from Francois Ozon is tender and touching. Ozon has always been fascinated by provocative, transgressive adolescents (Sitcom, In The House etc) but this is his most fully realised portrait of an individual's struggle to become their own 'person' in the face of emotional and physical changes and the reactions they provoke in the people around them.
The potent combination of sex, sensitivity, a plaintive soundtrack of Francoise Hardy songs and a luminous, star-making performance from Marine Vacth should make this a highly attractive proposition for Ozon fans and well-heeled Francophile arthouse audiences around the globe.
Described as " the portrait of a 17 year-old girl in four seasons and four songs", Young & Beautiful seems to begin in Eric Rohmer territory with Isabelle (Vacth) on holiday with her loving family and sunbathing at the beach. On the eve of her 17th birthday, she will surrender her virginity to a handsome German tourist, but it is more like disposing of an inconvenient burden than a precious moment she is likely to treasure.
By the autumn, she has assumed the name of Lea and is leading a secret life arranging fleeting transactions with anonymous strangers.
When her double life is exposed in the winter, her family are desperate to understand what had motivated her to become a prostitute. She didn't need the money. It was clearly something more than a search for cheap thrills. Her mother Sylvie (Geraldine Pailhas) is also shocked that there are now aspects of Isabelle's life that are no longer any of their business.
Model and actress Marine Vacth is extremely poised and self-possessed in her first leading screen role. She has the look of a young Dominique Sanda or Ozon regular Charlotte Rampling ,who appears in the final season as Alice, the widow of one of Lea's clients. Alice offers absolution and encouragement to a girl who has dared to do what others only fantasise about.
The camera clearly adores Vacth, and Ozon is often content to view her in lingering close-ups, relying on her presence to draw us into Isabelle's story. She brings a vulnerability to the role but also an aloofness, a sense of steely fatalism.
The film is beautifully cast throughout and written in a way that brings alive the delicate balance of relationships within family. Fantin Ravat impresses as her caring younger brother Victor and Geraldine Pailhas is particularly fine as a woman going out of her way to understand and give her daughter the space she needs to grow whilst thrown off balance by the realisation that she is becoming an adult with secrets that she will never share.
There is also a gently touching performance from Johan Leysen as Georges, the one client who makes a real connection with Isabelle.
Ozon handles troubling material with absolute discretion; the sex scenes are necessary rather than gratuitous and the audience is invited to make their own judgments on what Isabelle has done and what it has meant for her. The fact that she is spared any violence or danger lends a fairytale feel to a film in which Sleeping Beauty is perfectly able to take charge of her own destiny.
Production companies: Mandarin Cinema, Mars Films, France2 Cinema, Foz
Producer: Eric & Nicolas Altmayer
Sales contact: Wild Bunch, www.wildbunch.biz
Cinematography: Pascal Marti
Editor: Laure Gardette
Production designer: Katia Wyszkop
Music: Philippe Rombi
Main cast: Marine Vacth, Geraldine Pailhas, Frederic Pierrot, Fantin Ravat, Charlotte Rampling