The line-up for the 15th edition of Croatia's Zagreb Film Festival (Nov 11-19) has been revealed.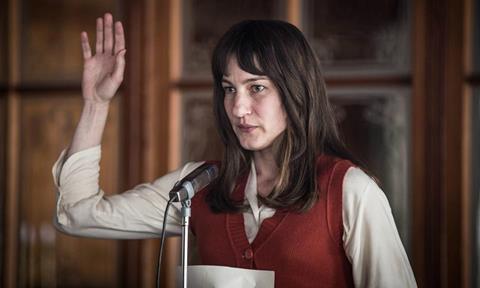 The festival will open with Petra Volpe's Swiss drama The Divine Order, which previously played at the Tribeca Film Festival.
There will be 13 features competing for the Golden Pram, the festival's competitive strand. They are: God's Own Country, Disappearance, The Charmer, Ali's Wedding, Pop Aye, Foxtrot, Montparnasse Bienvenue, A Ciambra, Custody, Winter Brothers, Hunting Season, Men Don't Cry, and The Frog.
The films will be judged by a jury consisting of directors Peter Brosens and Peter Rommel with actress Lana Barić.
"We have a noticeable number of socially engaged films, which clearly indicates that the global situation is driving filmmakers to tackle the topics that point to the current decay of different democratic rights we often take for granted. However, in selecting the titles we were led by the wish to present Zagreb's audience with the films whose subject matter is very much pertinent in our environment," commented festival director Boris T. Matić on the competition line-up.
The festival's Together Again section, which awards the Golden Bicycle, will feature Loveless, The Beguiled, Love Me Not, Thelma, Sicilian Ghost Story and Our Family.
The PLUS competition, aimed at students, will feature Summer 1993, Charlie and Vincent.
A special category this year dubbed Cinema Of Revolt will focus on the 1968 student demonstration in Yugoslavia, which also took place in Zagreb. Film critic Diana Nenadić has selected films from Yugoslav New Wave filmmakers such as Jovan Jovanović (Young And Healthy As A Rose) and Vladimir Kristl (General And A Real Man) for the strand.
This year's festival will also host a focus on Montenegro with the newly-established Montenegro Film Centre.
Industry activity will include workshops about writing your first script and video game development, and sessions with the likes of McMafia director James Watkins and VR expert Spencer Hunt.