Dirs-scr: John Carney, Kieran Carney. Ireland. 2009. 78mins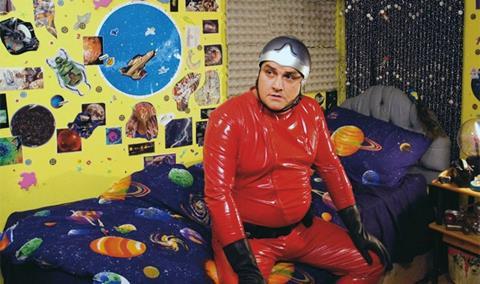 Zonadis an engagingly – and knowingly – oddball comedy from Irish brothers John and Kieran Carney, adapted from the short film (of the same title, and originally featuring then unknown Cillian Murphy) they made as students, and offering intermittently funny moments in amidst the general quirkiness.
The film offers some gross-out laughs and good-natured crudeness that should see it interesting some territories.
The film (which screened in Tribeca) will gain attention given John Carney's pedigree as writer-director of the breakout 2007 Irish musical-drama Once, and while it might lack that film's genial charm it does offers some gross-out laughs and good-natured crudeness that should see it interesting territories on the look out for a broad Irish comedy.
In a Pleasantville-style Irish town that seems caught in the 1950s, the Cassidy family return home after a night out watching a meteor-shower, only to find a drunken fat man in a red plastic jumpsuit (Simon Delaney) collapsed on their front room floor.
He claims to Zonad, an alien from outer space, though in reality has just broken out of rehab.
The townspeople of Ballymoran (the film was shot in Avoca in County Wicklow, where TV series Ballykissangel was filmed) take this plump alien to their hearts…and he seems to enjoy the strange black drink (Guinness of course) that they insist on buying him.
The local lovelies – especially the Cassidy's teenage daughter Jenny (Janice Byrne) - also take a shine to him. Everything seems to be going so well for Zonad…that is until a fellow rehab escapee turn up – and Bonad plans to slug it out for the title of top alien in town.
The characters are all a little one-dimensional and simplistic to truly convince, and while Delaney looks the part, he never really mines his oddball character for the laughs it deserves.
Production company/Int'l sales: Element Pictures, www.elementpictures.ie
Producers: Ed Guiney, Andrew Lowe, John McDonnell
Cinematography: Peter Robinson
Editor: Paul Mullen
Production designer: Susie Cullen
Music: Brian Byrne
Website:www.zonad.ie
Main cast: Simon Delaney, David Murray, Janice Byrne, Donna Dent, Geoff Minogue, Rory Keenan