Baywatch team reunites for Killing Hasselhoff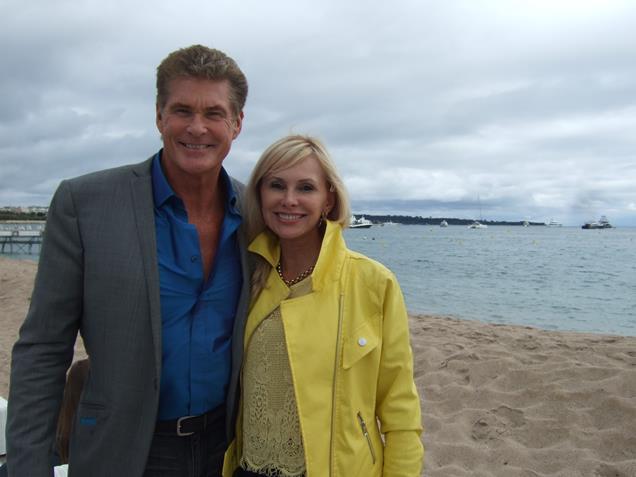 EXCLUSIVE: Angelworld Entertainment's Grazeley Film Fund has come on board to fully finance the feature Killing Hasselhoff.
Actor David Hasselhoff is in Cannes for three days to promote the project, which reunites him with Baywatch producers Michele Berk and Michael Berk.
Intandem Films is executive producing and handling international sales. Producers are Lotus Pictures, Angelworld and Hoff Productions.
Peter Hoare wrote the comedy, about a man trying to win money in a celebrity death pool who hires a hitman to kill Hasselhoff.
Hasselhoff, who will star and produce, said: "It's fun, it's funny. I want to be entertained at the movies."
He is encouraged by his meetings in Cannes so far. "This is an international market, we're here with an international project and the response has just been terrific."
A large ensemble cast of comedy talents is being assembled with Jon Lovitz already confirmed to play Hasselhoff's agent. A slew of cameos are also planned.
Michele Berk describes the tone of the film as "The Hangover meets Horrible Bosses". They plan to shoot the project in the US in the autumn. Some footage will be shot in Los Angeles but they are also looking at states with attractive tax credits.
A director will be named in the coming weeks.
Berk is also producing the Baywatch movie at Paramount, which she says is now scripted and will be ready to shoot in the autumn.