Robert Pattinson and Dane DeHaan star in Anton Corbijn's James Dean biopic.

First look at the live-action feature based around classic children's character.

COMMENT: It was an Oscars without many surprises, but that's not to say that AMPAS voters didn't make a few bold decisions.

Screen reports from the ninth FrightFest strand at Glasgow Film Festival, including interviews with Zack Parker and Jordan Barker.

Oscar-winning art director visits Glasgow Film Festival for the UK premiere of his restored short Black Angel.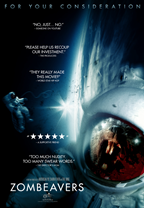 A crack cabal of carnivores is chomping the pomp out of awards season as the race gallops down the final stretch towards the 86th annual Academy Awards on Sunday (March 2).

Secret Cinema founder Fabien Riggall reveals how its most 'grand' production to date came together and what the future holds.

A constellation of UK talent is preparing to honour home-grown Oscar nominees at the GREAT British Film Reception.

BAFTA-winning producer James Walker may be familiar as a Lee & Thompson lawyer.

Award-winning cinematographer discusses balance between tech and emotion.

The complete slate of stars who will present Oscars at the ceremony on Sunday has been unveiled.