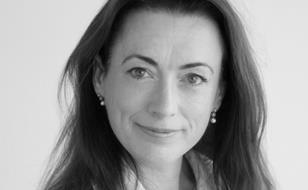 SCREEN SUBSCRIBERS: Abigail Payne, a partner in the Film and Television Group of law firm Harbottle & Lewis, explains.

From Jason Bourne and Batman v Superman to Captain America and Deadpool, action heroes dominated the commercials during Super Bowl 50.

The studio was one of several US majors to claim a coveted spot during Super Bowl 50 and subsequently issued a one-sheet that read, 'You know his name.' For a minute there we weren't sure, but we do now.

Eddie Redmayne and the British Consul General Chris O'Connor will co-host the Film Is GREAT Reception celebrating British Oscar nominees in West Hollywood on February 26.

The series will release a new clip every day throughout February.

The films will screen in 30 venues across the UK before travelling abroad.

Down the road from IFFR's bustling cinema hub de Doelen lies a partially disused office building whose 11th and 12th floors are housing four installation pieces, each representing one of the four strands in the festival's 45th year. 

American distributor Richard Abramowitz (Abramorama) and film festival and publicity strategist Kathleen McInnis (See-Through Films) led a 'do's and don'ts' discussion at the 45th IFFR on both the traditional and alternative requirements in marketing an independent film. 

Venice award-winner kicks off second edition of the international live cinema event in Rotterdam.
The British Film Commission and the BFI hosted their annual get-together in Park City.

Park City locals got a surprise on Monday night when Hugh Jackman and Taron Egerton turned up for a screening of the biopic about one of Britain's pluckiest Olympians.