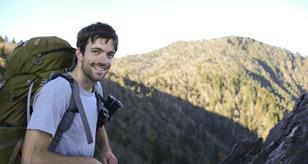 One of the audience hits at this year's RiverRun International Film Festival in Winston-Salem, North Carolina is Chris Gallaway's documentary The Long Start To The Journey.

RiverRun honoree talks about crowdfunding support for theatrical launch of The Black Panthers: Vanguard Of The Revolution.

Far From The Madding Crowd director joined by cinematographer Charlotte Bruus Christensen.

Attendees at the annual Las Vegas shindig know they are always in for a treat and Paramount and Warner Bros did not disappoint in their content-heavy A-list presentations.
Harrison Ford and Peter Mayhew, as Han Solo and Chewbacca, are the first of the original cast to be glimpsed in the new teaser.

With titles yet to be announced (up to three for Competition) Thierry Fremaux has presented an artistic selection which feels fresh and new, even though it's anchored by exciting auteur 'names' – Audiard, Haynes, Villeneuve, Sorrentino, Van Sant.

A Bob Hund concert and a Foley demonstration show Copenhagen's embrace of sound work.

Nikki Christie, Head of Education & Skills at the BFI, writes here about working with Creative Skillset to support placement of outstanding young film talent into UK film companies.

Ahead of its release this weekend, Bypass producer Samm Haillay reveals the direct distribution strategy for the film – timed to precede the UK General Election.

Adam Bakri, Maria Valverde, Mandy Patinkin and Connie Nielsen, star in the period romance.

Pssst! Don't look now but it's Edward Snowden and Lindsay Mills strolling past the Washington Monument.