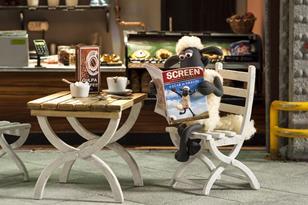 Shaun is reading up on film industry news ahead of his big-screen debut from Aardman and StudioCanal.

The Motovun honoree talks about the inspirations for Cannes award winner Leviathan.

First trailer for Horns shows Daniel Radcliffe going through hell.

Like Katniss sending forth a steely arrow, Lionsgate has let fly its first trailer for The Hunger Games: Mockingjay - Part 1.

In Motovun, the famed performance artist talks about his new documentary Project Cancer directed by Damjan Kozole.

Nuno Bernardo's book is his follow-up to the 2011 publication The Producers Guide To Transmedia.

Cue haunting folk song overlay and solemn skyward glances — it's time for the first trailer to Peter Jackson's The Hobbit: The Battle Of The Five Armies.

Stephen Daldry also talks about his new Netflix-backed series, his first foray into episodic TV.

Tom Hardy gets Mad in the first footage from the action reboot.

RADiUS has unleashed the first trailer from Kevin Smith's upcoming horror release.

London to host 50 'life size' bear statues as StudioCanal launches Paddington trail.