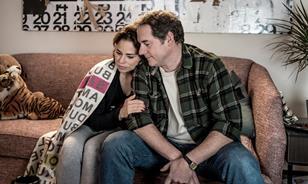 EXCLUSIVE: Watch the trailer for Michael Rowe's latest film, which premieres at Venice Days.

The first look of Pan Nalin's Indian buddy movie about seven Indian women has arrived ahead of the film's world premiere in Toronto in Special Presentations on September 18.

Eddie Redmayne stars in Tom Hooper's Oscar hopeful.

You have stumbled across a book which you think will be perfect for your feature film debut. How do you go about acquiring the rights? Here is a quick guide from Sarah Lazarides, a senior associate at law firm Harbottle & Lewis

ScreenDaily reports from the 16th edition of Film4 FrightFest, including festival co-director Alan Jones' tribute to Wes Craven and an interview with Nina Forever film-makers Ben & Chris Blaine.

Screen exclusively premieres the international trailer for Runar Runarsson's second feature, Sparrows.

If you have been paying attention to this corner of the site recently you will know that Bill Murray plays a washed-up rock manager who champions a Pashtun teen in her bid to win Afghanistan's version of American Idol.

Spall plays all 15 characters in Stephen Cookson's latest film.

Drama directed by Paolo Sorrentino.

Dominic Cooper stars as SBS agent John Stratton in the new action thriller from director Simon West.

Sarajevo Film Festival's Mirsad Purivatra and Jovan Marjanovic, and the European Commission's Dag Asbjornsen preview this year's Regional Forum.