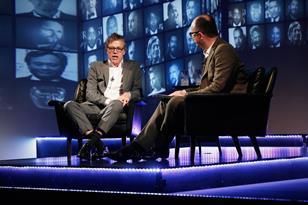 Todd Haynes discussed his career at a BAFTA Life in Pictures event.

The titular Captain faces off against Iron Man in Marvel's next superhero blockbuster.

Alejandro Gonzalez Iñarritu joined Leonardo DiCaprio and assorted cast and crew from his latest film on Monday to talk weather, guacamole and Swiss watches.

SCREEN SUBSCRIBERS: Georgina Long, an associate at London law firm Harbottle & Lewis, explains the process.
Three new documentary films highlight the plight of children caught up in the refugee crisis.

Yves Bélanger, the cinematographer behind Brooklyn, Wild, and Dallas Buyers Club discussed his work at a BAFTA masterclass event.

The first images of Eddie Redmayne shooting JK Rowling's Harry Potter spin-off have been released.

Lionsgate has unleashed the first trailer from its fantasy epic starring Gerard Butler, Nikolaj Coster-Waldau and Brenton Thwaites.

The Sea Of Cortez may inhabit a galaxy far, far away but it provided a suitable place for former Jedi masters Liam Neeson and Ewan McGregor to enjoy an impromptu spar at the weekend.

Corin Hardy has discussed the journey and film-making craft behind his debut The Hallow with NFTS students.

EXCLUSIVE FIRST LOOK: First image shows Patrick Schwarzenegger, son of Arnold, and Bella Thorne, in the title being shopped by Mister Smith at AFM.