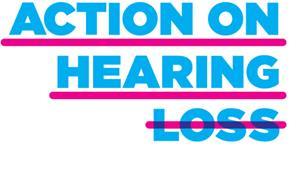 Action on Hearing Loss has gotten 10,000 signatures on its petition for LoveFilm to provide subtitles for people with hearing loss.

Teaser trailer launches for superhero sequel, starring Andrew Garfield, Emma Stone, Jamie Foxx and Dane DeHaan.

There's an elephant in the room, or indeed an elephant-sized opportunity in the cinema: 'event cinema' — those non-film offerings that were also formerly tagged 'alternative content'.

New cinema has room to welcome 49 patients even in beds and wheelchairs.
The British star of Saving Mr Banks talks to Boyd Hilton about winning an Oscar for Howard's End, working with Ang Lee on Pride and Prejudice and why 'most actors and artists are fundamentally inconsolable'.

"That's nothing to smile about?" Think again.

In her speech at Creative England's second anniversary celebration, chief executive Caroline Norbury said talented creatives across the country need support to drive the creative industries' economic contributions.

Director Francis Lawrence talked about how Star Wars influenced The Hunger Games sequel alongside stars Jennifer Lawrence, Josh Hutcherson and Liam Hemsworth.

Horror filmmaker joined by Cannibal Holocaust director at Italian premiere of The Green Inferno.

First trailer and images from Disney's "untold story" of the Sleeping Beauty villain, played by Angelina Jolie.

One of the many highlights of the star-studded BAFTA LA Britannia Awards on Saturday night was a stunt pulled by Sacha Baron Cohen.