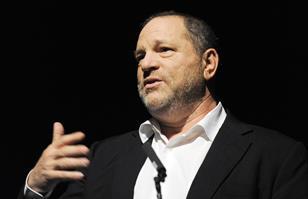 Harvey Weinstein talked Donald Trump and Hillary Clinton at the 12th Zurich Film Festival.

EXCLUSIVE: Xander Robin's feature film debut closes Critics' Week.

EXCLUSIVE: Spanish drama stars Michael Silva as a man who believes he has experienced a divine revelation.

Ever wondered what the god of thunder got up to while everyone else was smashing each other up in Captain America: Civil War? (And Hulk, for that matter.)

Screen asked the participants at the sixth annual Developing Your Film Festival course what tips they took away from expert speakers and their peers.

EXCLUSIVE: Greek comedy-drama stars Haris Fragoulis and Iro Bezou.
Antoinette Boulat and Elsa Pharaon took home the prize, which has been founded to recognise an overlooked film-making sector.

How to avoid sanctions when working with young performers, according to Harbottle & Lewis associate Katrien Roos.

Want to get the audience to switch off their phones before a screening? This is how the Snowden director does it.

EXCLUSIVE: International trailer launches to celebrate 40th anniversary of Martin Scorsese classic.