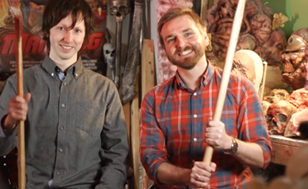 Canadian make-up and effects professionals Steven Kostanski and Jeremy Gillespie have taken to Indiegogo in a bid to begin effects work as early as possible on their upcoming horror.

Documentary film-maker Yasmin Fedda didn't know quite how her latest film would take shape, so she embedded herself in the world she was filming and let the stories unfold.

If the 87th annual Academy Awards ceremony was devoid of the kind of shocks that fuel a week's worth of water cooler conversations, it was not lacking in a creeping tide of subversion.

Jeremy Kay's live blog of the 87th Academy Awards from Los Angeles.

Alan Rickman spent his 69th birthday in Glasgow last night to present a screening of A Little Chaos, his second film as a director.

The famed Internet Cat Video festival makes its UK debut, and the crowd purrs with approval.

Screen predicts who will walk away with the big awards on Sunday night - and how that may differ from who should win.

Kate McCullagh reveals the pitfalls and disputes behind securing a film screenwriting credit.
Chris O' Connor, British Consul General based in Los Angeles, on British strength in awards season.

Former CNN chairman Walter Isaacson on why Alan Turing was a human, not a machine.

By Eric Schmidt, executive chairman of Google