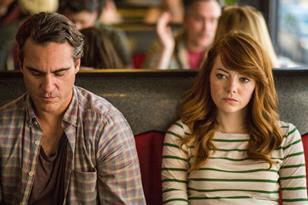 Joaquin Phoenix stars alongside Emma Stone and Parker Posey.

GUEST BLOG: Now based in Los Angeles, Mike Weatherley, the former British MP and intellectual property advisor to British prime minister David Cameron, serves as vice-chairman at Motion Picture Licensing Corporation.
Sylvester Stallone reprises role as Rocky in the Ryan Coogler-directed sequel.

STX Entertainment has dropped the first trailer for the thriller starring Chiwetel Ejiofor, Nicole Kidman and Julia Roberts. "Dropped" as in "posted", not "dumped". Things are off to a good start.

Secret Cinema's latest event was supposed to be a sonic tribute to the mellifluous Amy Winehouse…technology had other ideas.

Directing Scottish Mussel was a lesson in figuring out what to fight for and when to concede that it's time to chop off a leg, says Talulah Riley ahead of the film's world premiere at the Edinbugh International Film Festival.
The actor plays both Ronald and Reginald Kray in Brian Helgeland's upcoming biopic.

Wendy Mitchell talks to Alice Lowe and Dolly Wells about starring in the funny improv comedy Black Mountain Poets, which had its world premiere this week at EIFF.

As industry line up their summer holiday reading, Screen asks… Which book needs to be made into a film and why?

At a St. James's Palace Q&A, Dench talked turning into a bird in Tim Burton's upcoming Miss Peregrine's Home for Peculiar Children and how she ended up in The Chronicles of Riddick.

New seven-screen cinema for central London officially open.