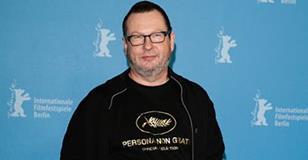 Cannes Persona Non Grata T-shirt in demand.

The UK's intellectual property advisor to Prime Minister David Cameron met US studio heads this week (17) in a publicity drive for content protection.
Bombay Sapphire's Imagination Series shorts were launched in London last night.

As the countdown to the May 23 release becomes ever more frantic at the Fox marketing department, the studio has released a third and final trailer for X-Men: Days Of Future Past.

Cannes hits another poster home-run with an achingly cool shot of Marcello Mastroianni for its 67th edition.

Peacocks meet Hitchcock, and other audience-friendly innovations at CPH PIX.

The tastes and aromas of Indian cuisine were offered to cinemagoers to mark the UK release of Ritesh Batra's The Lunchbox.

The synergies between the film and TV industries were alive and well at this year's MIPTV.

Clearance work at Elstree Studios finds fake snow from the horror classic.

As the film industry loses Tessa Ross to the theatre world, Channel 4 has to be very careful in its hires, Wendy Mitchell argues.

For any film lover, is there any better feeling than a shiny new independent cinema opening in your neighbourhood?