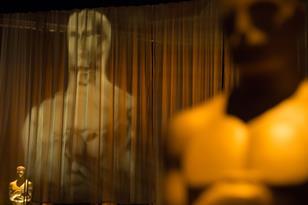 A day of big surprises confirmed Boyhood, Birdman and The Grand Budapest Hotel as front-runners for the best picture Oscar at the 87th Academy Awards.

The second photo is out of Ian McKellen as the elderly sleuth in Mr. Holmes, seen here with youngster Milo Parker.
We learned very little from the 72nd annual Golden Globes ceremony on Sunday night, which is to take nothing away from the joy of the occasion and its proud championing of independent cinema.

Kate Cook and James Levison reflect on producing indie feature Leave to Remain, starring Toby Jones, the struggle to find an audience and an "impactful" distribution strategy.

Screen's editorial staff picks their top 10 films of 2014.

It's remarkable that during the season of big awards films, the story that most people I know are genuinely buzzing about is the tale of Hae Min, Adnan and Jay.

US Editor Jeremy Kay analyses the effects of Sony's decision to pull The Interview from release after threats from hackers.

The first-look of Terrence Malick's upcoming Berlinale competition selection has been released.

Shailene Woodley returns as Tris in Lionsgate's latest YA franchise-elect.

Ear-splitting screams welcomed the cast and crew of Bollywood film Welcome Back, who are filming in Dubai, and dropped in to speak to guests at DIFF.

Pierre Morel directs Sean Penn, Javier Bardem, Idris Elba and Ray Winstone. What's not to like?