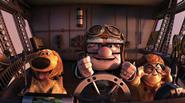 Feature films were worth an estimated £1.6bn ($2.7bn) to UK broadcasters in 2013, according to new research by the British Film Institute.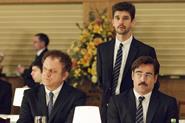 Yorgos Lanthimos's The Lobster, Peter Greenaway's Eisenstein In Guanajuato and Alex van Warmerdam's Schneider vs. Bax among those to receive a share of €8.5m ($11.4m) from the new Netherlands Film Production Incentive.
Distribution and training programmes face budget cuts in 2015.
A new joint-venture scheme from the BFI aims to drive up investment in UK independent films by helping producers and distributors to share the risks and rewards of distribution.