Dir: Emily Tang. China. 2012. 88mins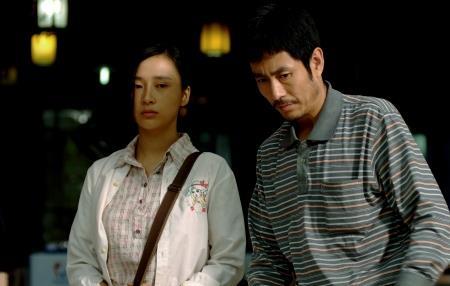 Emily Tang hones in on the tragedy provoked by China's one-child policy - or, at least, the once-child way of thinking - in the old-fashioned, somewhat faded All Apologies, a film which feels dated in its treatment even while being apparently based on true modern-day events.
All Apologiesis a drama without much underlying heft, or, surprisingly given the events which transpire, emotional resonance.
Not a million miles away from the "womens' films" of the 1940s and '50s in both style and content, All Apologies is set in a small village in Guangxi province and the city of Guilin in Southern China, an unusual shooting locale chosen by Tang, a Chinese director who splits her time between Beijing and Hong Kong.
Tang last produced A Perfect Life in 2009, a film that was backed by Jia Jianke and selected for several major festivals. The no-frills All Apologies bowed in competition in San Sebastian and without much in the way of vigor or immediacy, seems destined for festival sidebars and perhaps as a cautionary tale in domestic screenings.
Yonggui (Cheng Taishen) is a well-to-do construction foreman first seen enrolling his young son Zhuang in the city's top school - his wife Yun Zhen stays in the village where cheeky yong Zhuang is a reluctant scholar.
Their neighbours across the road are Quaoyu (Yang Shuting) and Henan, the considerably less-affluent parents of little girl Yaya, who barely make a living running their grocery store. In unfortunate accident, in which all the participants are clearly blameless, Henan's vehicle over-turns, killing Zhuang and all but crippling the taciturn shopkeeper.
Much screaming ensues through the village, and eventually a judgment is made that a payment of 120,000 yuan will settle the score, but the long-suffering Quaiyu and Henan don't have even a tenth of that to pay their affluent neighbours. Yonggui, meanwhile, realises he won't have another child as his wife has been sterilised - so he rapes Quaiyu with the hope of getting her pregnant, believing the resulting child will compensate for the loss of Zhuang. He succeeds.
Acting credits are adequate throughout All Apologies, and production values solid but unremarkable, despite the odd flash of Chinese scenery in the village juxtaposed with the rivers of Guilin. Tang does succeed in humanising the plight of all those onscreen, but All Apologies is a drama without much underlying heft, or, surprisingly given the events which transpire, emotional resonance.
Production company: Sunny Sky Culture And Media Investment
International sales: PAD (Producers Alliance for Distribution), chow@padinternational.net
Producer: Yiang Jian
Screenplay: Emily Tang
Cinematography: Lai Yiu-fai
Editor: Baek Seung-hoon
Production designer: William Kwok
Music: Roger Lin
Main cast: Cheng Taishen, Tang Shuting, Liang Jing, Gao Jin