Dir: Jarreth Merz. 2010. US-Switzerland. 89mins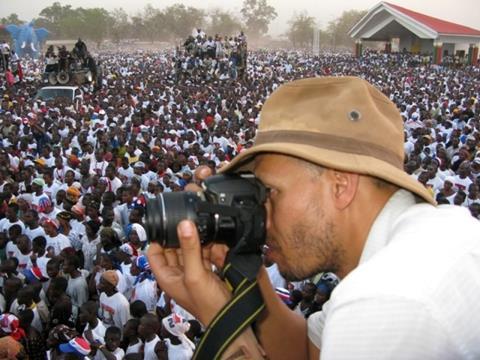 A valuable glimpse into the politicking of the 2008 general election in Ghana, An African Election is a suspenseful, well-edited documentary by Swiss film-maker Jarreth Merz filled with big personalities, colourful speech-making and high-stakes intrigue. In following the steps that lead to the election, the revote and the run-off in this young democracy, Merz addresses many of the problems of contemporary politics in any democracy from a two-party nation to poisonous rhetoric and corruption of the vote. Parallels with the US are strictly coincidental.
Inspiringly, the values of democracy and a general desire for peace prevail.
The film should go on to play festivals over the next year – it premiered at IDFA last year and played in world doc competition at Sundance – and could act as a timely testament to democracy on TV and in educational institutions.
One of the first independent nations in sub-Saharan Africa, Ghana had its first democratic elections in 1960, although a series of military coups took place in the following 20 years, including one by Flight Lieutenant Jerry Rawlings in 1979 which created today's multiparty democratic system. Rawlings himself was elected to two terms from 1992 to 2000.
The film picks up as the people are to elect a new president in December 2008 after John Kufuor of the NPP is coming to the end of his two terms. The candidates are Nana Akufo-Addo for the right-leaning New Patriotic Party (NPP) and Professor (aka Prof) John Atta Mills for the left-leaning National Democractic Congress (NDC).
The narrative follows the candidates from the moment their official candidacy is approved through the campaign trail to the election that is so close that a revote later in the month is decreed. As tensions mount between the parties and among the bifurcated population, the threats of voter intimidation and ballot fixing begin to loom as does street violence on a nationwide scale.
Inspiringly, the values of democracy and a general desire for peace prevail and Ghana remains the standard-bearer for democratic stability in Africa. In the meantime, Merz introduces some rich characters from Rawlings himself, whose desperation for the process to succeed is writ large in his powerful demeanor, the two candidates themselves, and numerous voters, party representatives, journalists and observers.
Production company/sales: Urban Republic, info@urbanrepublic.org
Producer: Jarreth Merz
Executive producers: Franco & Brigitte Agustoni
Co-director: Kevin Merz
Cinematography: Topher Osborn
Editor: Samir Samperisi
Music: Patrick Kirst