Dir: Rebecca Zlotowski. France. 2010. 80mins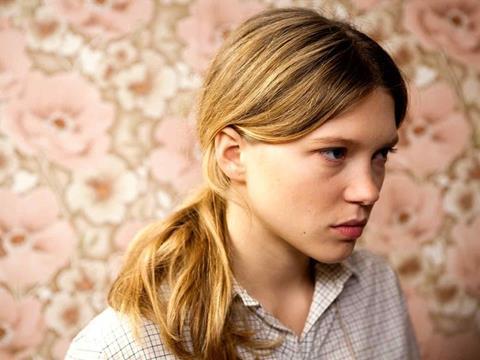 The work of Maurice Pialat and the Dardenne Brothers are among the more obvious influences that can be felt in writer Rebecca Zlotowski's directorial debut. Belle Epine is a closely observed portrait of a young woman navigating the uncharted emotional landscape that follows the sudden death of her mother.
The end result is too enigmatic and inscrutable for most mainstream tastes.
A committed central performance from Lea Seydoux (who features in Robin Hood) helps to maintain interest in the sullen and often unsympathetic main character of Prudence but the film as a whole suffers from a lack of urgency and bite making the 80-minute running time feel considerably longer.
The possibility that Zlotowski may be a talent to watch allied to a Cannes launch could create a meagre commercial profile for Belle Epine in France but elsewhere it will remain a festival title.
Teenager Prudence (Lea Seydoux) appears to have been cast adrift following the death of her mother. Her father is unseen throughout the film and only heard in a phonecall from a business trip to Canada. She is living alone in the family apartment and appears open to any distraction that may come along.
Her meeting with high school misfit Marilyne (Agathe Schlencker) leads her to the illegal race track at Rungis where the roar of the bikes and the swagger of the boys become a form of adventure for her. She is particularly drawn to Franck (Johan Libereau) and there is a melancholy lyricism to their bike rides through the city by night. Trying to find a new place that she could call home makes Prudence more unreliable and even more isolated.
There are no extended flashbacks, no scenes of a funeral or a farewell creating a vacuum that the audience shares with Prudence. The downside to that is a diminished sense of what has been lost. It is difficult to emotionally engage with the moody teenager when we never feel that we truly know who she is, why her father has chosen to leave her or why her sister doesn't play a bigger part in her life.
It almost feels as if Zlotowski has decided to eliminate anything that would make it easy for the audience. The film is content to drift through the debris of Prudence's attempts to embrace the freedom of being alone in the world.

The sound mix captures the growl of the motorbikes and the bustle of the race track adding an extra layer of atmosphere to a film that deliberate refuses to spell out the era in which it is set or the city in which it unfolds. You can understand why Zlotowski has made these artistic choices but the end result is too enigmatic and inscrutable for most mainstream tastes.

Production company: Les Films Velvet
International sales: Pyramide International (33) 1 42 96 01 01
Producer: Frederic Jouve
Screenplay: Rebecca Zlotowski, Gaelle Mace
Cinematography: George Lechaptois
Editor :Julien Lacheray
Music: ROB
Main cast: Lea Seydoux, Anais Demoustier, Agathe Schlencker, Johan Libereau