Dir: Ashley Horner. UK. 2010. 97mins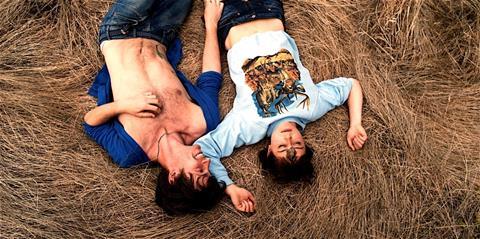 Sex, sex and a little more sex are they the ingredients in director Ashley Horner's ambitious British film brilliantlove, a modestly staged indie film that tries hard to be provocative and arty but never succeeds in being erotic. Perhaps that was never the intention, but given the sex is the key selling point its clinical presentation grows more than a little wearing after a while.
There are elements of promise in brilliantlove.
The film premiered at Tribeca and had its European launch at the Edinburgh Film Festival. It has the capacity to be confrontational and controversial, but theatrical release is likely to limited to one-off arthouse screenings, though DVD seems the more likely commercial option.
The film tries to present a picture of a counterculture couple who like nothing more than having sex and making art coming up against the a mainstream world that seeks to exploit their world and their love. It is all a little naïve and immature, but at least Horner directs with a certain brave charm and isn't afraid to push the limits of the story.
Taxidermist Noon (Nancy Trotter Landry) and her boyfriend Manchester (Liam Browne) wallow in their sunny world of art and sex in their garage squat in an unnamed town in the North of England.
He records their sexual endeavours on his camera, but rather foolishly leaves the printed snaps behind after a boozy session at a pub, where they are found by vaguely dodgy Franny (Michael Hodgson), who then sets off in search of Manchester, claiming he can make him into a star of the art world. Naturally Noon is less than thrilled about their love being displayed in such fashion.
As a commentary on the contemporary art world, brilliantlove (all lower case to reinforce its artiness) never really convinces, nor does it really work as a story of passion and love. Nancy Trotter Landry is engaging and appropriately uninhibited as Noon, while the Manchester character (floppy hair and skinny jeans) is simply so smug and irritating there is little Liam Browne can do to make him appealing.
The regular scenes of coupling are a diversion from the meandering script; the sunny locations evocative and while inventive and certainly not boring, the sex does get a little monotonous after a while. There are elements of promise in brilliantlove, but it is never quite as challenging and provocative as it thinks it is.
Production company: Pinball Films
International Sales: The Film Sales Company, www.filmsalescorp.com
Producers: Ashley Horner, Karl Liegis
Screenplay: Sean Conway
Cinematography: Simon Tindall
Editor: Ben Wilson
Production designers: Emma Crossley, Julie Ann Horan
Main cast: Nancy Trotter Landry, Liam Browne, Michael Hodgson, Stephen Bent