Dir: John Roberts. UK. 2012. 100mins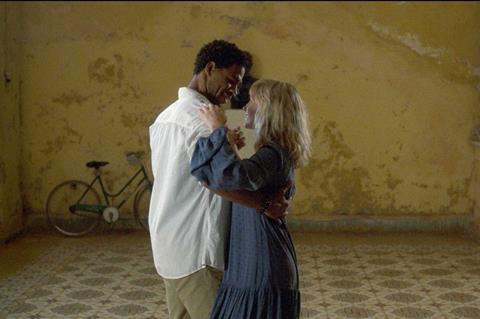 Chalk and cheese Scottish sisters discover family secrets and reach common ground on a sentimental journey to Cuba in Day Of The Flowers. Awkward lurches in tone from shrill comedy to contrived soap opera prevent the film from making the most of some promising subject material.
Ballet superstar Carlos Acosta displays effortless screen presence in his first major film role.
Matters are not helped by a script that seems determined to spell everything out and lead the audience by the nose. Improving after a stodgy beginning, the film has fleeting vestiges of charm and appeal that show what might have been.
It could find a niche as a lightweight pleaser for an older crowd but the lack of strong critical support will limit the possibilities for theatrical exposure.
Eva Birthistle plays Rosa, an idealistic Glaswegian political activist always fighting to save the world. Her youngster sister Ailie (Charity Wakefield) is a materialistic good time girl with the fashion sense of a Christmas tree.
The script milks any comedy it can from painting them as polar opposites.
When their father dies, Rosa steals the ashes and is determined to scatter them in his beloved Cuba where she believes she was conceived.
Ailie decides to tag along with Rosa's platonic pal Conway (Bryan Dick). In Cuba, Rosa's eyes are opened to the realities of her socialist paradise and she is also persuaded that there could be more to life than social justice by the romantic attentions she receives from both predatory charmer Ernesto (Christopher Simpson) and gallant dancer Tomas (Carlos Acosta).
Day Of The Flowers offers a predictable tale of misunderstandings, misadventures and eye-opening revelations that strains credibility especially as Ernesto keeps materialising to provide a random sense of threat to Rosa. It remains pleasantly inoffensive thanks to the picturesque locations and infectious musical score.
Eva Birthistle and Charity Wakefield seem to have chosen Glaswegian accents that are designed to grate but ballet superstar Carlos Acosta displays effortless screen presence in his first major film role as gentle, noble white knight Tomas.
Production company/sales contact: Rogue Elephant Pictures
Producer: Jonathan Rae
Executive producer: John Roberts
Screenplay: Eirene Houston
Cinematography: Vernon Layton
Editors: David Freeman, John Wilson
Production design: Andrew Sanders
Music: Stephen Warbeck
Main cast: Eva Birthistle, Carlos Acosta, Charity Wakefield, Christopher Simpson, Bryan Dick, Manuel de Blas, Phyllis Logan