Dirs: Anna Sasnal, Wilhelm Sasnal. Poland. 2011. 77mins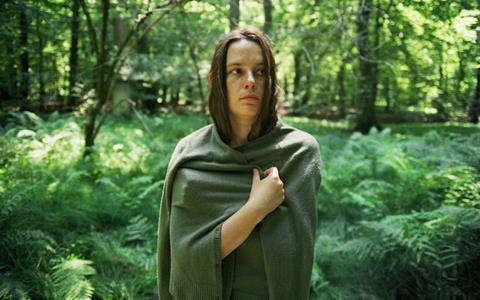 The picturesque nature of a small Polish village belies the decay at the heart of both its architecture and its inhabitants.
A stylish yet hard-hitting slice of Polish cinema.
The mixture of sumptuous cinematography and bleak social realism may draw some interest from various film festivals and the film's recent win as Best New Polish Film at the 11th New Horizons Film Festival will up its profile. However, its often obtuse nature may prove off-putting to audiences beyond festival crowds and make it a tougher sell for international distribution.
Whilst the sun beats down on a seemingly perfect scene, the protagonists of It Looks Pretty From A Distance (Z daleka widok jest piękny) live a life of conflict, monotony and despair.
Paweł wants to live with his girlfriend but his senile mother prevents him from fulfilling his dreams. His girlfriend lives with her parents and brother with the bitter knowledge that – when her father dies – his meagre belongings will go to her sibling leaving her with nothing. Dozens more, both old and young, try to eke out an existence by any means necessary whilst dealing with lust, tension, jealousy and hate.
Wilhelm Sasnal's background as an artist is evident with some superb direction that emphasises the beauty that surrounds a modern hell and the film certainly has some salient points on the difficulties of those living in some rural Polish areas (indeed, it feels somewhat a cousin of the recent Polish Karlovy Vary competition entrant Heritage). However, the film's sparing use of dialogue and an end that seems to tip into melodrama means that it is sometimes a little too abstract for its own good.
Whilst flawed, this still manages to be a stylish yet hard-hitting slice of Polish cinema.
Production companies: Filmpolis, Anton Kern Gallery
International sales: Filmpolis, www.filmopolis.cz
Producers: Wilhelm Sasnal, Anton Kern
Cinematography: Wilhelm Sasnal, Aleksander Trafas
Editors: Beata Walentowska
Main cast: Marcin Czarnik, Agnieszka Podsiadlik, Piotr Nowak, Elżbieta Okupska, Jerzy Łapiński, Hanna Chojnacka