Director Martin Stitt talks to Jeremy Kay about Family Jewels, which plays in the Sundance shorts programme.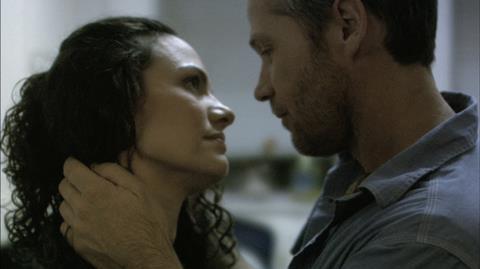 Family Jewels paints a sensitive portrait of family life as a female soldier and mother of two young children prepares to deploy overseas. Stitt, a former British Army Captain who served in Northern Ireland, is a recent AFI graduate and has written and directed several features. Family Jewels, like his 2006 short film What Does Your Daddy Do?, screened at the Venice Film Festival.
Why was it such a struggle to find your story?
"I knew I wanted to do a military piece from my time on operation. Just before I went to AFI one of my friendswas killed in Iraq. I went to the funeral and it was painful, so I wanted to do something about it. I had a great first year at AFI but my second year was tough because Family Jewels was inspired by this death, but the faculty heads didn't like it and wanted me to make a film about something else.
How did you turn it around?
After the feedback from my teachers at AFI I sat down one day and rewrote it. A friend [and AFI teacher] encouraged me to think about those frequent last nights I had with my wife before she would go back to the UK [while Stitt studied at AFI in Los Angeles], and I thought back to whenever I had to leave home when I was in the military."
Why is Kurt's backstory so important?
He was meant to be an asthmatic but I never wanted to do anything too prescriptive. I had to avoid spoon feeding the audience, but the backstory was he had a medical complaint and couldn't join the Army and was doing everything he could to help the family get medical insurance.
You're not afraid of making Carol unlikable at times. Who is she?
I did a lot of research and found out that a lot of soldiers are on welfare, so if you have kids it isn't easy. Part of the story was there are a lot of man-boys out there and I'm fascinated by the role of women today. She's an interpreter in the Army but she's possibly doing some intelligence work. It felt zeitgeisty because women are on the front lines and woman run households, so the roles are changing.
What are you doing next?
I'm making a documentary about race car driving in Sonoma and talking to some people about making a home invasion movie. I'm also doing a short for Film London and I'm preparing to go to China to make a documentary about yak herders.