Dir: Raj Kumar Gupta. India. 2011. 136mins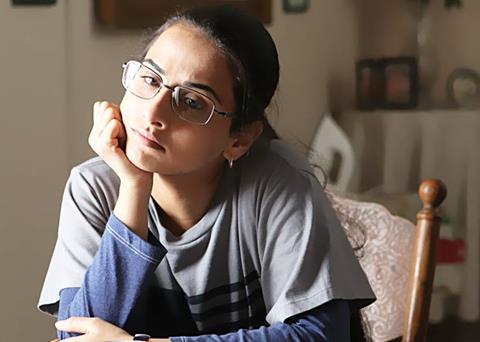 It is not easy to shoot a film about a murder that has actually happened – and not too long ago at that - and whose dramatis personae are still living. Raj Kumar Gupta's No One Killed Jessica boldly attempts this and with a fair measure of success. The fact that New Delhi model Jessica Lall was shot dead by an influential Minister's son in an upmarket club run by a well-known socialite merely upped the film's popular expectation, and it opened to fairly good weekend collections.
Indian cinema's obsession with television and its star anchors/newsreaders often weakens the core plot.
In 1999, Jessica serving as a celebrity barmaid at club Tamarind Court was killed when she refused a drink to Manu Sharma and his friends. There were 300 guests there who witnessed the shooting, but were pressured by the Minister to give false evidence in court.
Some honest witnesses, including model-actor Shayan Munshi, later turned hostile in court, retracting their initial statements to the police. The case fell through, and Sharma and the rest were acquitted. But a campaign carried by Jessica's sister, Sabrina Lall, and a news portal whipped up enough public anger to force the judiciary to reopen the case. In 2006, Sharma was given a life term, and the others got shorter sentences.
Gupta has obviously changed the names, except those of Jessica and Sabrina, and has played around with some of the real situations in order to inject a dramatic element for greater appeal.
Unfortunately, he slips here - the second half of the movie shifts its focus to a television channel (replacing the portal) and Meera Gaity (Rani Mukherjee miscast as the channel's Anglicised, venom-spewing news reader, who admits she is a "bitch).
Indian cinema's obsession with television and its star anchors/newsreaders often weakens the core plot, and Sabrina's (essayed with great conviction and natural grace by Vidya Balan) fight that formed a vital element in the actual case and in the first half of the film is pushed aside for Gaity's over-the-top histrionics.
Balan's fate is shared by newcomer Myra Khan, who plays the bubbly, bold and somewhat uppity Jessica (who provokes, certainly in the movie, a thoroughly drunk and gun toting Manish Bharadwaj – played by Mohammed Zeeshan Ayyub - into pulling the trigger), and Rajesh Sharma as the brooding investigating cop.
No One Killed Jessica, which starts on a sombre note, styled more like a documentary, gets increasingly affected towards the end, losing much of its early fire.
Production company: UTV Spotboy Motion Pictures
International sales: UTV Spotboy Motion Pictures
Producer: Ronnie Screwvala
Screenplay: Raj Kumar Gupta
Cinematography: Anay Goswamy
Editor: Aarti Bajaj
Music: Amit Trivedi
Main cast: Vidya Balan, Rani Mukherjee, Myra Khan, Rajesh Sharma, Mohammed Zeeshan Ayyub