Dir: Simon Kaijser Da Silva. Sweden. 2011. 93mins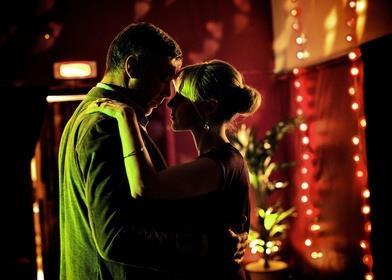 The opening night film of this year's Critics Week in Venice is a full-blooded melodrama rich with the twisted human knots, all-consuming anguish and nerve-shredding moral quandaries for which Scandinavian film-makers have become world leaders. Sweden's Simon Kaijser Da Silva, a TV director making his first feature, has crafted an engrossing romantic drama, part faithful to the conventions of melodrama, part full of surprises.
Adult audiences hungry for substance will find it eminently fulfilling.
As befitting the intensity of its plot, Kaijser Da Silva hires two of the region's best actors: Mikael Persbrandt, the Swede from In A Better World and Everlasting Moments who will win plenty of mainstream attention next year from his roles in the two Hobbit films; and Iben Hjejle, the Danish actress best know by international audiences for High Fidelity. The two are outstanding and their conviction goes a long way to making the improbable plot convincing.
Opening in Sweden on Oct 21, Stockholm East should gain attention outside the Nordic territories from festivals, arthouse buyers and possibly US producers interested in a remake. Adult audiences hungry for substance will find it eminently fulfilling.
Persbrandt is Johan, a good-natured man happily partnered with Kattis (Mjones). Hjejle is Anna, a contented woman married to Anders (Norlen) and devoted to her daughter Tove. But when one morning, Johan runs down Tove and kills her, the four lives spiral into crisis.
Some months later, Johan is still on leave of absence, unable to overcome his deep sense of guilt, while Anna is still unable to pick up the pieces and clashes with Anders who wants to have another child and move on.
When Johan meets Anna one day on a train platform, the two develop a friendship both based on deceit. Anna pretends to Johan that Tove is still alive, while Johan neglects to tell her that it was he driving the car that killed the girl. Both consumed by pain, the two become lovers but of course Johan's secret has to come out at some point.
There's a persuasive naturalness to the Johan/Anna relationship and, when you find yourself rooting for a woman to get together with the man who accidentally killed her child, you realize that Kaijser Da Silva and his actors have made believable the unlikely romance at the film's core.
Persbrandt is one of those brooding, masculine actors who carries his character's damaged soul on his face and in his body. It's another powerful performance from one of Europe's most commanding leading men. Hjejle works well with him, taking her character beyond histrionic grief into a kind of passion born of pain. They are the kind of meaty, emotional roles that actors dream of.
Production company: Filmlance International
International sales: TrustNordisk, www.trustnordisk.com
Executive producers: Lars Blomgren, Erika Stark
Producer: Maria Nordenberg
Screenplay: Pernilla Oljelund
Cinematography: Per Kallberg
Editor: Agneta Scherman
Main cast: Mikael Persbrandt, Iben Hjejle, Henrik Norlen, Liv Mjones