Dir: Richard Symons. UK. 2011. 73mins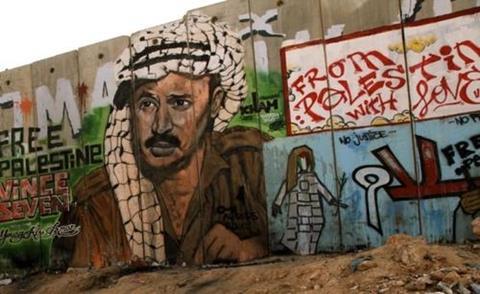 British filmmaker Richard Symons' astute and well-researched documentary about the controversial life and career of PLO (Palestine Liberation Organisation) leader Yasser Arafat is a balanced focus on a controversial figure, but also a man who played a prominent part in world events for a number of years.
The archive material is nicely blended with interviews and offers an astute insight into the life of an intriguing man.
The film – the first of a planned 12-part series on world leaders, with profiles of Israel's prime minister Shimon Peres and Costa Rica's ex-president Oscar Arias Sanchez next to be delivered – screened at the Dubai International Film Festival (where the red-carpet screening was attended by Arafat's widow Suha Arafat). This film – and likely the series – could well appeal to broadcasters as well as be placed at certain film festivals.
The balanced nature of the film – with calm and astute comments from a number of key political figures who knew Arafat – set alongside accusations of terrorism against Arafat and the PLO could point to the film being overly fawning, but in truth the inclusion of former adversaries (such as Shimon Peres) help make the film an appropriately intelligent and well-structured piece.
The film tracks Arafat's years as a student in Cairo at the time of the 1947 partition of Palestine, and his growing involvement in politics culminating in his founding of the Fatah political party in 1959, calling for liberation from Israel and the reclamation of the Palestinian state.
As the only President in the world without a fully recognised nation state, Arafat set about trying to unify the Palestinian people as a revolutionary leader. He was the first Palestinian leader to recognise the state of Israel; made concessions to Israel as he set about complex negotiations, gradually even winning the respect of Israeli leaders.
Archive footage and interviews with key figure of the time point to his charisma, humour and astute political skills, which blended a strong sense of identity and tough negotiating abilities with a growing realisation of the pragmatic position he had to take to win support and do the best for Palestine as a politician as well as revolutionary leader.
The archive material is nicely blended with interviews and offers an astute insight into the life of an intriguing man as it tracks seven decades of Palestinian history. Most intriguing – and oddly moving – is Arafat's genuine shock and sadness at the assassination of former Israeli president Yitzhak Rabin, who he had come to know through their intense negotiations.
The version of The Price Of Kings – Yasser Arafat screened in Dubai featured a voice-over from the film's director Richard Symons, but a new narration track has been recorded by actress Helena Bonham Carter.
Production company/sales: Spirit Level Films, www.spiritlevelfilm.com
Producer: Joanna Natasegara
Screenwriters: Richard Symons, Joanna Natasegara
Cinematography: Jake Corbett, Audrey Aquilina
Editor: Richard Symons
Music: Stuart Briner, Tom McFarland