Though many of the film and TV productions that shoot in Montana do so because they tell local stories — the highest-profile recent visitor, Alexander Payne's Oscar-nominated Nebraska, was, in spite of its title, set partly and shot in Montana — others come for the sweeping Great Plains vistas that have earned the state its 'Big Sky Country' nickname.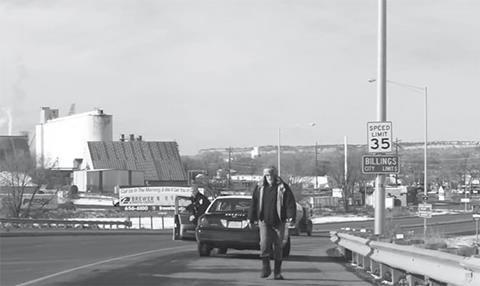 In the past 18 months, the state has hosted features including The Forlorned, Being Evel, Subterranea and Kelly Reichardt's untitled drama with Kristen Stewart, as well as TV series Living Big Sky and commercials for Ford, GMC and Toyota. According to the Montana Film Office, around 80 productions are expected to shoot in the state this year, compared to 64 in 2012. Montana's film tax credit sunsetted at the end of 2014, but the state still offers up to $1m a year under its film grant programme.
GOOD TO KNOW
Notorious 1979 epic Heaven's Gate was reportedly shot in Montana because director Michael Cimino thought Wyoming — where the story was set — wasn't scenic enough.
The Lowdown
Financial Incentives
Montana's Big Sky Film Grant programme includes a feature film and TV grant that covers up to 20% of all in-state expenditure as long as total in-state spend exceeds $300,000 and at least 50% of principal photography occurs in the state. The actual percentage awarded depends on factors including the story's connection to Montana, level of local expenditure and tourism impact. Other grants are available for resident film-makers and festival support.
Further information www.montanafilm.com/incentive-packages/big-sky-film-grant/
Infrastructure
With its production hub in Bozeman, the state has a crew depth of about one-and-a-half. While there are no sound stages, there are several grip and lighting houses and spaces that can be adapted for studio work.
Locations
Yellowstone and Glacier national parks, the picturesque Western town of Livingston, mountains, lakes and plains.
Where to stay
Livingston's The Murray Hotel.
Big sky living
Cast and crew can go fly fishing, visit craft breweries and Chico Hot Springs resort, and dine at the Gallatin River Lodge.
Size matters
Covering nearly 150,000 square miles, Montana is the fourth largest US state (with only the 44th largest population). Bozeman Yellowstone International Airport is a four-hour flight from Los Angeles and six hours from New York. Production hub Bozeman is 30 miles from the often-filmed town of Livingston and 80 miles from Yellowstone National Park.
First person to call
Deny Staggs, film commissioner
+1 406 841 2876