Dir/scr: Henrik Hellstrom, Fredrik Wenzel. Sweden. 2009. 77mins.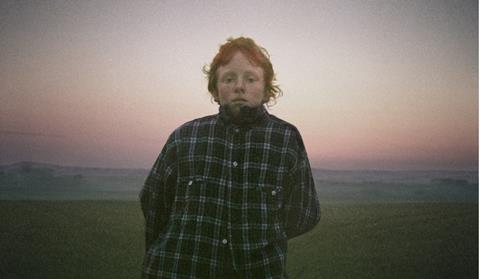 Intriguing, beautifully shot and imbued with post-industrial melancholy, this small but resonant feature about male loners in a leafy Swedish suburb stands out as one of the highlights of this year's Berlinale Forum section.
There are times when the film feels like Harmony Korine's Gummo without the gratuitous cruelty
Burrowing isn't a commercial title by any means, and one wouldn't want it to run much longer than its 77-minute running time, but the lyricsm of this moody meditation on man and nature is backed up by small moments of drama and a growing sympathy for the five lost protagonists - particularly the youngest, a borderline autistic boy who acts as the film's narrator. The film was snapped up after its first market screening by NonStop Entertainment for Nordic and Baltic distribution, and further deals are likely, together with more festival action.
We are introduced to the garden suburb where the action is set via a black and white groundplan; from this angle, it looks like a Siberian prison camp in the middle of the woods. At the same time, the voice of Sebastian (Eklund), a boy of around eight, fills us in on some of the characters who live here - including inarticulate Jimmy (Svensson), who wanders around with his toddler in his arms because his parents won't let him have a key to their house, or hermit-like Russian guest worker Mischa, who goes spear-fishing in the brook that runs alongside these stiflingly neat houses.
There are times when the film feels like Harmony Korine's Gummo without the gratuitous cruelty; there are echoes of Roy Andersson too in the way the film-makers contrive to combine existential drama with a critique of Swedish middle-class emotional paralysis - and in the slow, lilting piano strains that accompany some scenes. But the writer-directors - actor Hellstrom and cinematographer Wenzel (who shot and co-scripted the critically acclaimed Falkenberg Farewell) are more interested in character than either of these models, and they alternate moments of pure visual inspiration (Sebastian wandering through the fields in a Spiderman mask; a shot of a Lidl supermarket, its sign shimmering like the setting sun) with scenes that have real dramatic heft.
One of the most unsettling is a sequence in which we see Jimmy changing his son's nappy in a supermarket car park, distracting him by letting him chew on a Marlboro packet, when a trolley-pushing housewife intervenes and threatens to report him to the social services. Shot mostly from above, this scene has the feel of a candid camera insert. In fact one of the film's strengths is the tension it creates in the audience over who's acting and who's not.
There's a tension too in the contrast between Sebastian's immaturity (he can't even dress himself) and his grown-up voiceovers. But this never feels exploitative; constantly wandering off and in a world of his own, Sebastian really does seem to have a poetry inside him that his own words and actions can't express.
Production companies
Fasad AB
International sales
Wide Management
(33) 1 53 95 04 64
Producer
Erika Wasserman
Executive producer
Jesper Ganslandt
Cinematography
Fredrik Wenzel
Production design
Sandra Wessberg
Music
Erik Enocksson
Editors
Henrik Hellstrom
Fredrik Wenzel
Main cast
Sebastian Eklund
Jorgen Svensson
Hannes Sandahl
Marek Kostrzewski
Bodil Wessberg
Silas Franceen