ACTOR: Royal Central School Of Speech & Drama graduate and upcoming superhero Ben Hardy is already experiencing the joys of a varied career.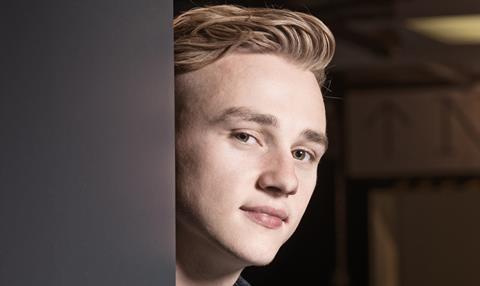 Click here for more Stars of Tomorrow
Hardy is playing Angel in Bryan Singer's all-star X-Men: Apocalypse, due out next year, having also squeezed in two West End plays (The Physicists at the Donmar Warehouse and David Hare's The Judas Kiss opposite Rupert Everett) as well as a year on UK soap opera EastEnders since he graduated in 2012.
He played the son of the London-set soap's longest-running character Ian Beale, and learned at the sharp end.
"You've got 12 scenes a day and get your lines the night before, and you tend to leave every scene feeling there's more you could have done, but it's an amazing experience in terms of learning," says the Dorset-born actor.
His soap character sailed off to New Zealand with his pregnant girlfriend, but Hardy is very much here to stay.
Doing the rounds of auditions in Los Angeles, he attracted the attention of WME and Singer, who offered him the role of Angel in X-Men: Apocalypse.
"I was incredibly nervous doing the first reading," he says — which is understandable when your co-stars are household names and you are performing the majority of your scenes with Michael Fassbender and Oscar Isaac. Always keen to stay fit, he had to take advice on how to bulk up ("If you're playing a superhero, you want to look as heroic as you can").
"I'd like to work more in film — this is my first and I've got a taste for it," says Hardy, mid-shoot for X-Men. "I've just got to be careful about what I choose and do the right projects from this point forwards."
Contact Peter Brooks, Creative Artists Management pb@cam.co.uk