WRITER-DIRECTOR: Dan Kokotajlo — the surname hails from a Ukrainian grandfather who fled the Nazis for Manchester — used to make hip-hop music and paint; moderately successful, he was signed to a label.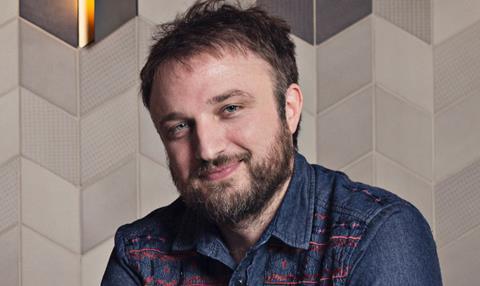 Click here for more Stars of Tomorrow
All roads led to cinema, however, and he took a job filming greyhounds at the local dog track for two years, which gave him camera experience and enough money to study screenwriting at the University of Westminster. By the end of it, he was "obsessed" with cinema.
Kokotajlo has two projects in fairly advanced stages of development, both backed by Creative England.
Apostasy will be made under the iFeatures3 label and is set in a community of Jehovah's Witnesses. "I was a Witness up until I went to art school; if you try to leave you get shunned, they just believe you'll come back one day and that's what all my family thinks."
Apostasy is set for a February 2016 shoot, with Kokotajlo aiming for a cast of untried actors.
Also being readied is The Prefect "about when I went to an all-boys school and two boys we'd been encouraged to look up to turned out to be the sons of [serial killer] Harold Shipman". The Prefect was selected for the Biennale Cinema College in 2013.
Clearly, Kokotajlo draws from his own life. "I believe it has to be about real life, otherwise you're just dealing in clichés," he says.
Contact Julia Wyatt, Berlin Associates juliaw@berlinassociates.com