EXCLUSIVE: Sales company inks deals to multiple territories on Boo Ji-young's Cart.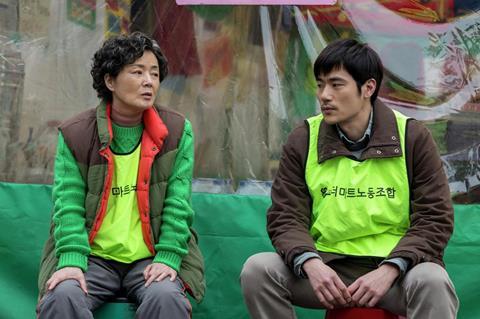 South Korean sales company 9ers Entertainment has sold Boo Ji-young's Cart to multiple territories including Taiwan (AVJet International Media Co.) and Hong Kong (Edko Films).
Based on a true story, Cart portrays the employees of an exploitative big box retailer and the long-term strike they carry out against it. The film stars Yum Jung-ah (Your Neighbor's Wife), Kim Young-ae (The Attorney) and K-pop star D.O. in his big screen debut.
The film most recently played in Rotterdam, following screenings at festivals such as Busan after a world premiere in Toronto.
Cart is set for release in Hong Kong, Taiwan and Japan this year.