Patriotic biscuit DVD promotion is a tasty Regal treat.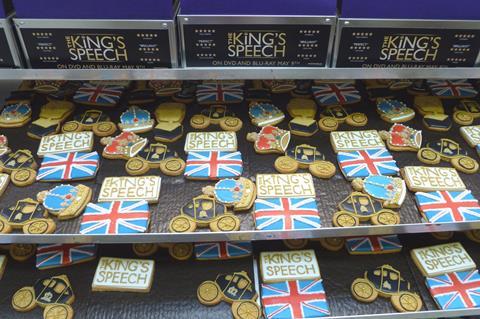 The celebrate the upcoming UK release of the DVD of Oscar-winning British success The King's Speech on May 9, the film's distributor Momentum Pictures is teaming with confectionery specialists Biscuiteers to create bespoke The King's Speech biscuits.
Decorated with the Union flag, crowns, carriages, BAFTAs and even the odd Academy Award (let's hope the correct permission was sought) or two, the limited edition batch of mouth-watering delights are to be sent out to a select batch of lucky recipients.