Dir/scr: Jang Kun-jae. South Korea-Japan. 2014. 96mins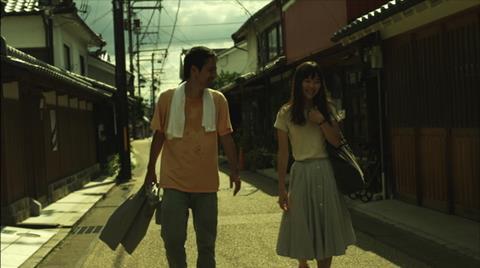 South Korean independent auteur Jang Kun-jae (Sleepless Night) produces another understated and at times brilliant feature, teaming up with Japanese filmmaker Naomi Kawase (Still the Water) who acts as one of the film's producers, but some audiences may struggle with the film's protracted narrative.
What makes Jang stand out compared to many of his contemporaries is his talent to capture moments in life and create something that is layered and rather profound.
Naturally, given their respective styles, A Midsummer's Fantasia adopts a realist aesthetic while mimicking Kawase's enigmatic documentary-like structure making theatrical screenings limited to festivals and possible art-house exposure, but should it attract sufficient attention, it could generate a dedicated following.
The feature, which was supported by the Nara International Film Festival in Japan headed by Kawase - where it had its world premiere in September - will further benefit from its screening at the Busan International Film Festival along with Jang's rising status following the international success of his two previous films including Sleepless Night which screened in Vancouver, Tokyo, Rotterdam and Edinburgh festivals. Kawase's role as a producer should also generate publicity for the film.
Split into two parts, shot in black and white, the opening chapter First Love, Yoshiko follows a Korean director (Lim Hyung-kook) who is scouting for locations for his next film in the Japanese rural town of Gojo, and is joined by his assistant director Mijung (Kim Sae-byuk) who interprets for him. There he meets the locals including an elderly lady and a civil servant (Ryo Iwase) who helps him tour the area.
The second part, Well of Sakura, captured in colour, is inspired by a story told in the opening chapter of a romance between a Korean woman and a local man. Mijung is now an actress while the civil servant is a persimmon farmer as they walk around the town and learn about each other.
Comparisons to Richard Linklater's minimalist Before Sunrise and subsequent sequels are inevitable, and though they do share qualities in terms of the film's second half in particular, Jang's intelligent fragmented script and documentary-like style first chapter and how the two parts interrelate successfully differentiates it from those films.
The small town of Gojo and its elderly residents play a central part in the film as the film tellingly documents through conversations with the locals how the young have turned to the bigger cities in sight of brighter employment opportunities and a better life.
Yet juxtaposed with the more fictional elements in the second half of the film it creates a sense of nostalgia that's in part attributed to Masayuki Fujii's masterfully effective cinematography that almost appears to capture a town that's much older than it actually is.
The leads Kim Sae-byuk (Stateless Things) and Ryo Iwasa. along with Lim Hyung-kook (also stars in Stateless Things), have no issues adapting the film's understated tone finding an inner depth to their roles and able to meet the demands of long takes adding to the film's authenticity.
Like many other realist dramas with little to escalate tension as such, some viewers may find the film a demanding experience. However, what makes Jang stand out compared to many of his contemporaries is his talent to capture moments in life and create something that is layered and rather profound.
Production companies: Mocushura, Nara International Film Festival
International sales: Mocushura, studio.mocushura@gmail.com
Producer: Naomi Kawase, Jang Kun-jae
Screenplay: Jang Kun-jae
Cinematography: Masayuki Fujii.
Editor: Kang Kun-jae, Lee Yeon-jung
Music: Lee Min-whee
Main cast: Kim Sae-byuk, Ryo Iwase, Lim Hyung-kook