Dir: Emilio Martinez-Lazaro. Spain, 2013. 98mins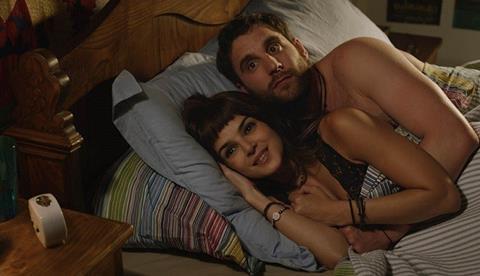 Bright, breezy and not terribly exportable, the domestic smash hit A Spanish Affair (Ochos Appellidos Vascos) is Spain's version of Welcome To The Sticks (Bienvenue Chez Les Chitis). It's clearly funny – roll-in-the-aisles funny if you're Spanish - but just not accessible enough to caper into overseas markets unless it's delivered as a remake.
It's an energetic, upbeat crowd-pleaser, a film which wants to be liked and succeeds even when it's a little baffling.
A Spanish Affair gets its giggles from debunking national stereotypes, placing a typical Andalucian lad in the heart of Basque country in pursuit of love. There are many jokes about the food-loving Basques, ETA and bombs, while the fast-talking Seville residents are overly fond of their hair gel. Much play is made of who follows which team in La Liga. A good deal of the comedy also revolves around the Basque language, one of the world's most difficult and inaccessible. This places some of A Spanish Affair's gags beyond the reach of the international audience, even for those familiar with Spain.
Still, however, there is nothing to be unhappy about in A Spanish Affair, which is 2014's biggest Spanish-language hit, delivering over two million admissions in the first fortnight of release. It's an energetic, upbeat crowd-pleaser, a film which wants to be liked and succeeds even when it's a little baffling. Of note is the fact that a decade ago, some of the ETA terrorist jokes would have been impossible in Spain, much as IRA gags wouldn't scream box office in Britain. As the film points out, people can change.
Brightly shot and lit and mostly set in the verdant Basque country, A Spanish Affair starts out in in a Seville flamenco bar where Rafa (played by stand-up comic Dani Robira) takes to the stage and starts regaling the crowd with some anti-Basque jokes. Drunk and unhappy, feisty Basque lass Amaia (Clara Lago) takes offence but somehow ends up spending the night (chastely) with Rafa. When she clears out the next morning without taking her bag, he decides he's in love and heads North in hot pursuit.
Meanwhile Clara has been jilted by her fiancé but doesn't want to let her estranged fisherman father (Karra Elejalde) know. A highly convoluted deal is struck whereby Rafa will pretend to be her groom for the three days of her father's stay, with new friend Merche (Carmen Machi) playing his mother. He has to make the whole scheme believable – a tall order – by being a convincing Basque boyfriend, which is where the film's Spanish title, referring to eight Basque surnames, comes in.
Director Emilio Martinez-Lazaro, whose Other Side Of The Bed was a solid hit in 2002, shoots competently from an effervescent script by Borja Cobeaga and Diego San Jose. All the lead actors are committed, carrying an increasingly-daft plot home on sheer energy and accumulated goodwill.The film screened at San Sebastian in the Made In Spain section.
Production companies: LaZona Films, Kowalski Films, Snow Films, Telecinco Cinema
International sales: FilmFactory, info@filmfactory.es
Producers: Ghislain Barrois, Alvaro Agustin, Gonzalo Salazar-Simpson
Executive producerss: Javier Ugarte, David Naranjo, Koldo Zuasua
Screenplay: Borja Cobeaga, Diego San Jose
Cinematography: Gonzalo F. Berridi
Production designer: Juan Botella
Music: Frenando Velazquez
Main cast: Dani Rovira, Clara Lago, Karra Elejalde, Carmen Machi, Alfonso Sanchez, Alberto Lopez