Dir/scr: Mark Cousins. UK. 2013. 101mins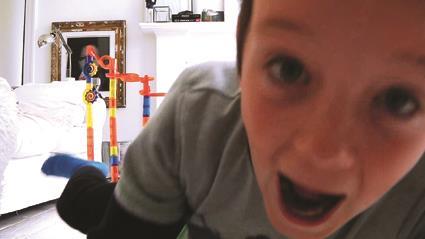 An engaging, heartfelt, thoughtful and occasionally insightful delve into how childhood and children haver influenced and inspired great cinema through the decades, Mark Cousins' accessible and watchable documentary confirms what has long been suspected…that the many aspects of childhood bring out the best in some of the world's greatest film-makers.
Cousins focuses on live-action films and takes pleasure in rounding up a series of seldom seen or long forgotten films alongside some of the better known classics.
A Story Of Children And Film, which premiered in Cannes Classics, aims to be resolutely international in its presentation of children and cinema (its title is presented in 17 other languages as the film opens), and while its clip selection is designed to fits Cousin's premise about how certain aspects of children are represented in cinema, there are some memorable sequences and some stunning visual moments in the breezy clip selection.
Cousins, whose epic 2011 documentary series The Story Of Film: An Odyssey played at film festivals around the world as well as selling to multiple broadcasters, uses as his starting point a visit to his Edinburgh flat by his young niece and nephew Laura and Ben. He sets up a static camera to record them playing, and uses the characteristics they display as a way of entering a series of different aspects of childhood depicted in film.
As they relax in front of the small camera he focuses on various traits – shyness, stroppiness, showing-off, story-telling and taking on parental duties – as a springboard to examine a series of film classics and show specific clips that exemplify these characteristics.
The films are many – and include the likes of E.T. - The Extra-terrestrial, Los Olvidados, The White Balloon, An Angel At My Table, The Night Of The Hunter, Yellow Earth, Kes, Children In The Wind, Fanny And Alexander, Crows, Meet Me In St Louis, Yaaba, Tomka And His Friends, Alyonka and Spirit Of The Beehive – with all of the clips used astutely and intelligently.
Cousins focuses on live-action films (though there is also a brief clip from animated television classic Tom And Jerry) and takes pleasure in rounding up a series of seldom seen or long forgotten films alongside some of the better known classics. The selection naturally reflects countries which have long been known to have developed strong cinema about children (Scandinavia and the former Eastern bloc countries), and while Hollywood receives some attention - in the form of E.T., The Night Of The Hunter (some wonderful clip extracts are used), Curly Top, The Kid and Meet Me In St Louis – there are some magical moments from Iran (especially The White Balloon), Poland, Africa, Japan, Denmark and even Albania.
Less successful is Cousins' attempt at the start of the film to link Vincent van Gogh (who he claims "saw so much in a small space" and looked closely at small things) to cinema. "Here's small things," says Cousins in his voiceover, "…the visit of children.." Equally his final pay-off line that "movies are like kids, kids are like movies" feels a little like trying too hard to wrap up this enjoyable film with a profound comment.
Production companies: BFI, Film4, BofA Productions
International sales: Hanway Films, www.hanwayfilms.com
Producers: Mary Bell, Adam Dawtrey
Editor: Timo Langer
Film advisor/researcher: Neil MCGlone