Dir: Nejc Gazvoda. Slovenia. 2011. 85mins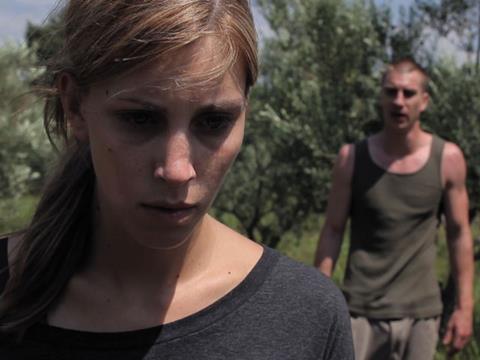 An impressively made dramatic road trip, rich in its story of summer friendships destined to be tested and torn, writer/director Nejc Gazvoda's feature debut is driven by three strong central performances and a smart use of location filming.
Nina Rakovec, Jure Henigman and Luka Cimpric are all impressive.
A Trip (Izlet), which had its world premiere at the Sarajevo Film Festival might be a little predictable and clichéd at times, but it is certainly watchable and distinctive in the way it deals with youthful summertime friendships – and associated honesty and lies – rather than wintertime gloom.
This complex threesome certainly have their issues and niggling sense of despondency, but there is also an underlying sense of youthful exhilaration and it has more in common with young French (or Western European cinema) than it does with recent Eastern European films. It is a fresh view from the region, and could well attract further festival interest.
Vivacious but troubled Ziva (Rakovec) and her gay friend Andrej (Cimpric) are driving towards the coast, and are joined by their old schoolfriend Gregor (Henigman), a soldier who is soon to head off on duty in Afghanistan. Ziva is poised to go and study abroad, while Andrej is bitter about his lack of work opportunities, and tends to hate everything (in a good natured way) as well as himself.
The three have been good friends for many years, but still waters run deep. Gregor desires Ziva – she flirts with him but also keeps him at bay – while he also keeps a secret (that Ziva) knows about…that he was the one who 'outed' Andrej while they were all still at school.
They are heading on a camping trip to the same spot on the coast they first went to as youths, but when they arrive the good-natured drinking bring fun but also a sense of tension. They is good-natured bickering and banter between them, but when Ziva and Gregor finally kiss things start to go badly.
In a fit of rage Ziva smashes up their time and angrily reveals Gregor's secret to Andrej, with the two eventually fighting before Andrej storms away. The clash finally forces Ziva to admit that is troubling her to Gregor – she has had to have surgery (to explain fully what would spoil the film) and doesn't want pity from her friends.
In truth the dramas here are modest – the threesome soon make up and on the way home stop off at a field where they had buried a small time capsule (well, old tin) containing mementoes and memories. Most of the real drama and character development takes place between Ziva and Gregor, with Andrej never really given much of a chance, except to chip in with pithy and waspish comments.
There is a niggling worry that the characters are perhaps a little clichéd – chunky gay guy (his friends cruelly both call him 'fatty'), macho soldier and feisty girl – but Nina Rakovec, Jure Henigman and Luka Cimpric are all so impressive (and the great use of light and location so evocative) that writer/director Nejc Gazvoda pretty much gets away with the limited nature of his debut film.
Production company/sales contact: Perfo Production, www.perfo.si
Producers: Ales Pavlin, Andrej Stritof
Screenplay: Nejc Gazvoda
Cinematography: Marko Brdar
Editors: Nejc Gazvoda, Janez Lapajne
Music: New Wave Syria
Main cast: Nina Rakovec, Jure Henigman, Luka Cimpric