EXCLUSIVE: The Girl With The Dragon Tattoo lead in talks to star as iconic UK soul singer.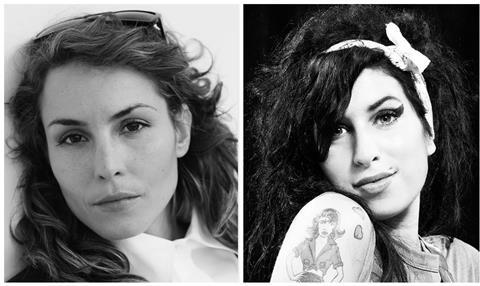 Noomi Rapace (Prometheus, The Girl With The Dragon Tattoo) is in talks to play the late British soul icon Amy Winehouse in a script biopic that is gathering steam at the AFM.
August Rush director Kirsten Sheridan has written the script and is due to direct the feature, a UTA/CAA package that the two agencies are co-repping, which has a handful of sales companies and financiers circling.
Producers are Dublin–based Subotica Films, producers of Jake Paltrow's Young Ones and Jimi Hendrix music biopic Jimi: All Is by My Side, and US outfit City Entertainment, exec-producers of NBC mini-series Rosemary's Baby.
Music rights are currently in negotiation on the development project.
The script for Amy Winehouse (working title) comes hot on the heels of Asif Kapadia's successful Winehouse documentary Amy, the box office and festival hit which has also generated controversy for its portrayal of the relationship between Winehouse and her father, who is understood to be lining up a separate project dedicated to his daughter.
Winehouse, known for her mellifluous voice on hit albums Frank and Back To Black, tragically died in 2011 aged only 27 following an oft-publicized battle with drink and drugs.
The ever-in demand Rapace is to soon reprise her role as Elizabeth Shaw in Ridley Scott's Prometheus sequel and is reportedly set to play opposite Christian Bale in hot AFM package Enzo Ferrari.
The versatile Swedish actress has never shied away from challenging roles, having broken out on the international scene portraying Lisbeth Salander in the Millenium trilogy, and having committed to upcoming Maria Callas biopic Callas.
Sheridan was Oscar nominated for 2002 drama In America, which she co-wrote with her father Jim Sheridan and sister Naomi.
Rapace is repped by CAA, Shelley Browning at Magnolia and attorney Howard Fishman at Hirsch Wallerstein.