Double Dutch International will introduce buyers at AFM to the Trilight Entertainment family feature that also stars Kim Coates.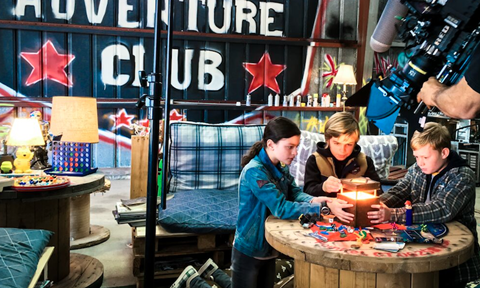 Production has begun in the Canadian locale of Regina, Saskatchewan, on the story of a group of young friends who find a magical mysterious box.
Geoff Anderson directs from a screenplay by Fred Ewanuick and Robin Dunne. Producers are Shayne Putzlocher, Glenn Paradis, Sara Shaak and Mark Montague.
The Adventure Club marks the second film in the DDI - Trilight Entertainment slate with private equity and gap financing arranged by Clairwood Capital.
"The experience with Trilight on our first film A.R.C.H.I.E. was fantastic and we are happy to help finance another project," said Clairwood Capital president Glenn Paradis. "Trilight's approach of maximising investor dollars on screen is key in making our partners feel comfortable investing in the film industry."
"Our focus is to create high quality content with recognisable talent that will generate strong sales," said Trilight's Putzlocher. "We have an anchor financial partner in Clairwood and continuing to grow through the successful production of great projects like The Adventure Club."
"We're excited to announce the second film in our ongoing collaboration with Trilight," said DDI president Jason Moring, "Shayne and his team continue to produce great family entertainment that translates globally and with Billy and Kim coming aboard, The Adventure Club is sure to please audiences of all ages."